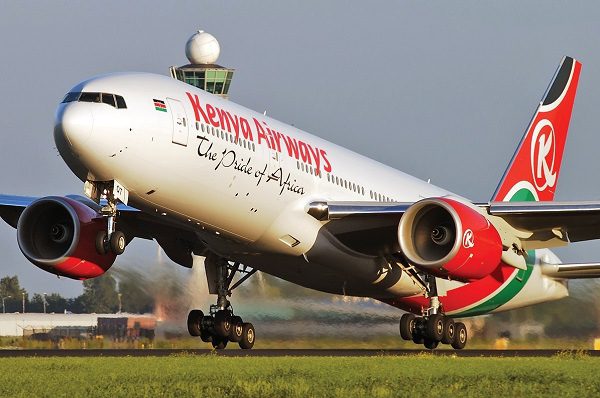 Allan Kilavuka confirmed as KQ Group Managing Director & CEO
The Board of Directors of Kenya Airways PLC has appointed Mr. Allan Kilavuka as the airline's Group Managing Director and Chief Executive Officer effective April 1, 2020. Prior to this appointment, he was the CEO of Kenya Airways' subsidiary, Jambojet.
"It is particularly gratifying to me that the Board agreed to support the appointment of Allan to the full role of substantive CEO. During his short time as acting CEO of KQ, Allan has thrown all his energy into this role, whilst still maintaining his position of CEO of Jambojet," KQ Chairman Michael Joseph said while making the announcement.
Allan has over 23 years' experience in leadership, management and extensive knowledge in Africa's business environment. He also has proven success in new organization set ups, change management, financial planning, process improvement and responsible strategic leadership.
The new CEO will join the Boards of all subsidiary companies and will remain on the Board of Jambojet initially as CEO until March 31, 2020 and thereafter as a representative of Kenya Airways.
Allan holds a Bachelor of Commerce degree from the University of Nairobi and a Postgraduate Certificate in Psychology from the University of Liverpool. He has trained at General Electric's world class Crotonville Leadership Institute in New York, USA in Executive Leadership, Advanced Management and Financial Management.
Kenya Airways was privatized more than 20 years ago but sank into debt and losses in 2014 after a failed expansion drive and is to be renationalized after Kenyan lawmakers voted in July to take back control of the airline.
The airline is 48.9% government owned while Air France-KLM holds a 7.8% stake.