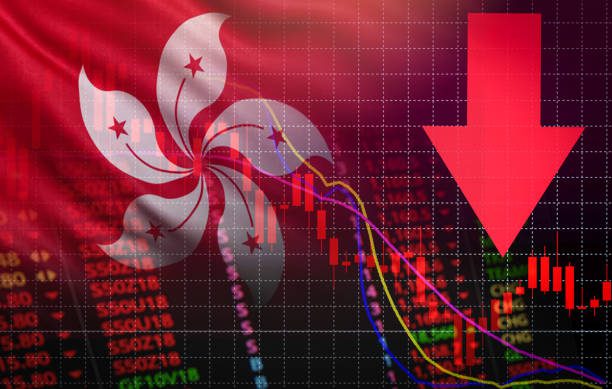 Hong Kong Plunges 4% on Report of Beijing's Security Law Plans.
Stocks in Asia Pacific fell in Friday morning trade as tensions between the U.S. and China rise.
Hong Kong's Hang Seng index led losses among the region's major markets as it plunged 4% in morning trade, with shares of life insurer AIA dropping 5.66%.
China is poised to impose a new national security law on Hong Kong after months of anti-government protests in the territory. The move has sparked concerns the law will give Beijing more control over Hong Kong and incite further pro-democracy protests.
Details of the draft legislation were announced Friday when China's National People's Congress (NPC) — the country's parliament — held its annual session.The laws would reportedly ban secession, foreign interference, terrorism and all seditious activities aimed at toppling the central government and any external interference in the former British colony.
"Justifiably, the Hong Kong Security bill on the agenda for the NPC in Beijing today evokes insecurity in the markets; as risks of US China conflict and renewed Hong Kong protests grow," analysts at Mizuho Bank said in a note.
Mainland Chinese stocks also declined, with the Shanghai composite down about 1.3% while the Shenzhen component shed around 1.6%.
Elsewhere, the Nikkei 225 in Japan slipped 0.44% while the Topix index was 0.5% lower. Over in South Korea, the Kospi fell 1.45%. Shares in Australia also declined, with the S&P/ASX 200 0.58% lower.
Overall, the MSCI Asia ex-Japan index traded 2% lower.
Meanwhile, the Bank of Japan kept its main policy rate while saying it will start a new lending program next month. India's central bank chief is due to speak later Friday.
Elsewhere, crude oil fell about 5% in New York, while gold was steady. The Australian dollar dipped as Fitch Ratings cut the country's AAA credit rating outlook to negative.