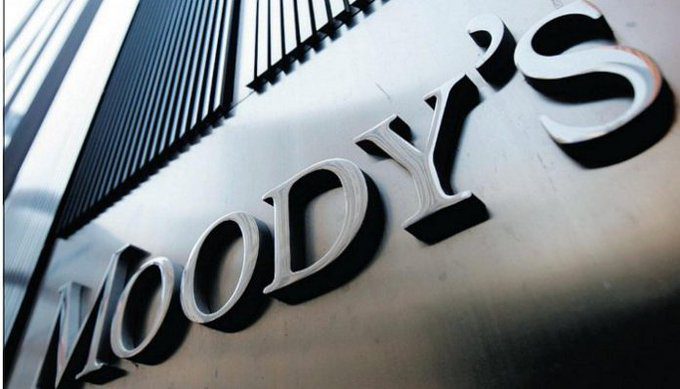 Moody's Downgrade Ethiopia's investment outlook to negative.
Moody's Investors Service ("Moody's") has affirmed Ethiopia's B1 long-term issuer and senior unsecured ratings changing the outlook on the Government of Ethiopia to negative from stable on September 20, 2019.
Moody's Investors Service said in a statement that the decision to change the outlook was based on negative rising fiscal and external risks related to the decline in government revenue generation and rise in State-Owned Enterprise (SOE) external debt and associated service costs over recent years, while reserves coverage of imports remains relatively thin.
Regarding the negative outlook, the statement says "the decision to change the outlook to negative reflects rising risks on Ethiopia's fiscal and external positions."
"Ethiopia's government revenue to GDP ratio (including grants) fell to 13.1% in fiscal 2018 from 16% in 2016 on the back of declining revenue from import tariffs and challenges in revenue administration, although a commensurate widening in the budget deficit has been avoided through cuts in expenditure."
The statement further explains that Ethiopia's main exports, especially coffee and gold, are susceptible to commodity price shocks during a period of volatile external conditions. Moody's expects that external debt will rise to above 220% of export receipts in fiscal 2020, and continue to increase in the near to medium term.
Regarding the B1 rating affirmation, the statement says Ethiopia exhibits various credit strengths supporting the B1 rating.
"Moody's expects the economy to continue to grow at a robust rate of around 7-8% in the next few years. GDP expanded 7.7% last year on the back of high-profile infrastructure projects, such as highways and hydroelectric dams, generating employment and supporting future government revenue generation and foreign exchange generation capacity. Prospects of a continued solid inflow of Foreign Direct Investment coupled with the support of development partners, both bilateral and multilateral, also support the rating," reads the statement.
The statement has also pointed out environmental social and governance considerations.
The first-ever sovereign bond issued by Ethiopia fetched a 6.25 percent interest rate at the time of issuing, a rating said to be reflective of the positive outlook of investors towards the bond. Ethiopia has since announced the earmarking of the one billion dollars sovereign bond to the funding of various projects across the country.