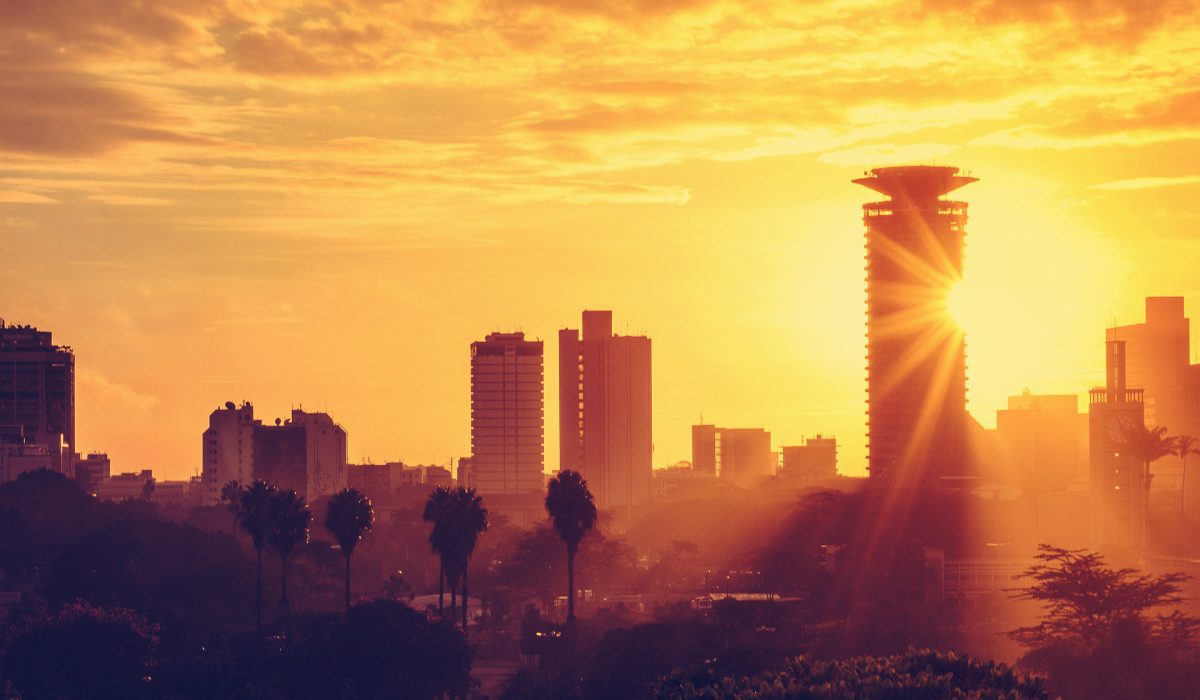 Morning Note: Markets Steady, Investors Ready .
Local markets could decline further after the NSE 20 share index slipped back into sub-2000 levels yesterday. This however presents another buying opportunity to investors who had missed the buy train earlier. Local and foreign investors are racing for dividends which now seem seems as the only sure returns on the markets so far. Financial institutions which had initially announced dividends and now trading at a discount have become some of the most after stocks in the market.
A report by Dyer & Blair Investment bank indicated that "Foreign investors assumed a net selling position, accounting for 61.95% of total market purchases and 97.26% of total market sales in yesterday's trading session." This sell off if continues could mean stocks turning lower but might not be to levels we saw when the index plunged a fortnight ago, foreigners held net selling position in Equity Group as the storms over KCB Group shared remained calm in yesterday's sessions.
Safaricom, the largest company by Capitalization had a negative stock direction, on news that the company will not be granted mobile money licence in Ethiopia, as the government reserved this for local financial Institutions only. Nevertheless, IFC, the transaction adviser of of the Ethiopian government on their privatization plan has signaled it could take upto a year before a consortium of Safaricom and other company including its parent firm Vodacom will know the outcome of their application of a licence to operate telecommunications business.
At the same time, news that Safaricom & it's parent company Vodacom had managed to buy intellectual rights of mobile money services M-Pesa showed more hope for investors on a brighter future for East Africa's largest most profitable firm.
On performance of global markets, Asian stocks stepped back early Wednesday after two sessions of sharp gains as investors turned wary on getting too optimistic about the coronavirus while death tolls were still mounting across the globe.
Not helping sentiment was wild volatility in the oil market, where prices rebounded in early Asia after sliding on Tuesday leaving traders dizzy. US crude futures jumped 5.4 per cent to $24.92 a barrel, having shed 9.4 per cent the session before, while Brent crude added 74 cents to $32.61.
The erratic action spilled over into equities with MSCI's broadest index of Asia-Pacific shares outside Japan losing 0.5 per cent. Japan's Nikkei dropped 0.7 per cent and South Korea 0.8 per cent. E-Mini futures for the S&P 500 shed early gains to turn 0.7 per cent lower as investors took profits on the recent spike.
Yesterday, U.S markets closed lower after early trading gains. The S&P 500 had ended Tuesday down 0.16 per cent, having been up as much as 3.5 per cent at one stage. The Nasdaq dropped 0.33 per cent and the Dow 0.12 per cent.
Investors continue to trade cautiously on markets, both in fixed income, Forex and equity markets.The bonds turnover on the secondary market declined to about 445 Million, one of the lowest ever recorded this year. Global analysts believe that despite the erratic market activities, the markets might have already bottomed out.
The negative wildcard remains the COVID-19 daily infection rate, which continues to rise higher each day and might have a final impact on the confidence, much needed by investors during the duration of containment and therefore will eventually determine the duration and depth of the recession.