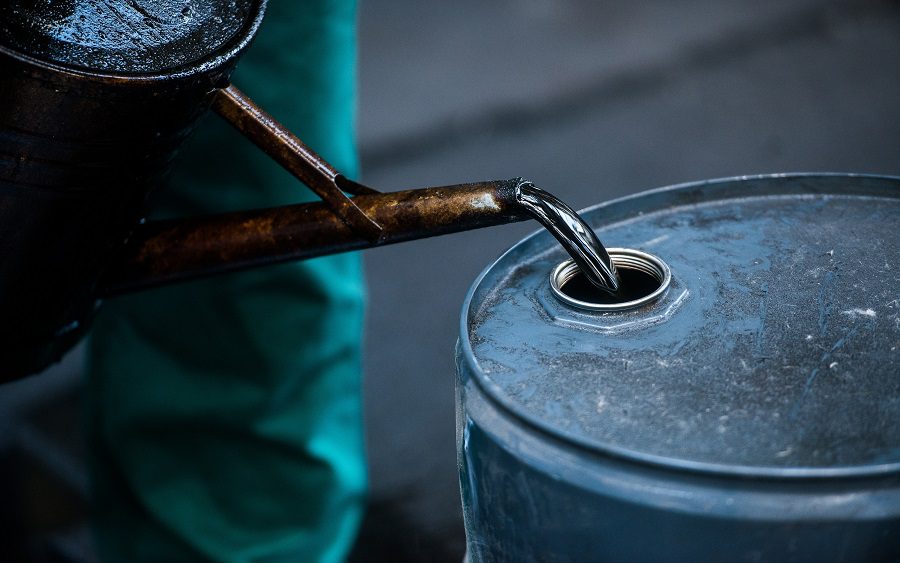 Oil Extends Losses as European's Lock down Slows Expected Recovery on Demand
Oil prices extended losses on Monday, amidst concerns that European lockdowns may slow down the expected recovery on oil demand.
Brent crude was down 34 cents, or 0.5%, at $64.19 a barrel by 0608 GMT.
U.S. oil was off by 21 cents, or 0.3%, at $61.21 a barrel. Both contracts fell by more than 6% last week.
"Germany's lock down extension and the partial lock down in France continues to weigh on EU consumption sentiment," said Jeffrey Halley, Senior Market Analyst, OANDA.
On Friday, German health minister Jens Spahn dampened hopes that further coronavirus restrictions will not be lifted soon, saying rising infections could mean that curbs to slow the spread of the virus may have to be re-imposed.
"The rising case numbers may mean that we cannot take further opening steps in the weeks to come. On the contrary, we may even have to take steps backwards," Jens Spahn.
This comes when more countries are expressing their doubt in the AstraZeneca's COVID-19 vaccine with Sweden and Latvia on Tuesday became the latest nations to halt the rollout, following moves by Germany, Italy, France, Spain, Denmark, Norway, and The Netherlands, among others.
In the latest meeting held by the Organization of the Petroleum Exporting Countries (OPEC)and its allies, they put unprecedented production cuts in April, a pact to balance global markets after demand plunged during the COVID-19 pandemic.
However, Analyst are still very sceptical about oil demand recovery following the latest surge in the Corona Virus Pandemic.
"The reality is that we're still a long way from a full demand recovery, and it's the record levels of withdrawn production capacity that's the main prop for the oil market," Stephen Innes, Chief Global Market Strategist, Axi.
Meanwhile, U.S. drillers are profiting from earlier spike in prices on optimism about recovering demand, adding the most rigs for extracting oil since January in the week through Friday.
The oil and gas drilling rig tally, an early indicator of future production, rose nine to 411 last week, the highest since April. The rig count has been rising over the past seven months and is up nearly 70% from a record low of 244 in August.
Read also: Oil Prices Edge Lower Amidst Concern on COVID-19 New Wave.