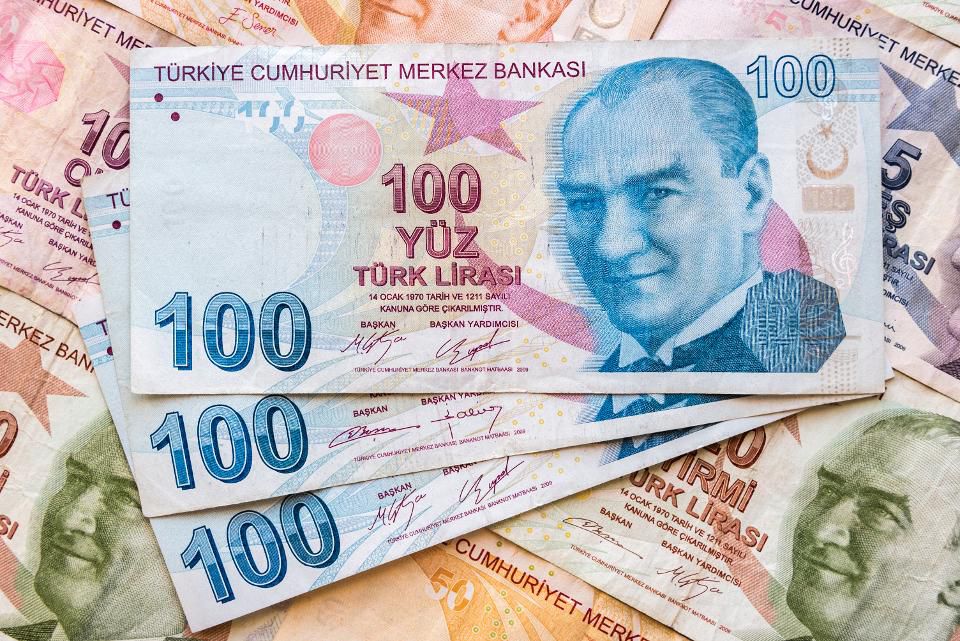 Turkish Lira Currency Crisis far from Over.
Turkey's lira may be about to challenge South Africa's rand as the worst-performing emerging-market currency this year.
Traders are the most bearish on the lira relative to the rand in 10 months, based on the cost of hedging against declines using put options. The premium of contracts to sell the South African currency in the next month over those to buy it, known as the 25-Delta risk reversal, was at 5.36 percentage points on Thursday, compared with 9.12 for the lira.
And while that measure has declined from a high of 6.13 percentage points on April 6 for the rand, the premium for the lira has widened about 80 basis points in the same period, suggesting dollar-lira upside risk is rising.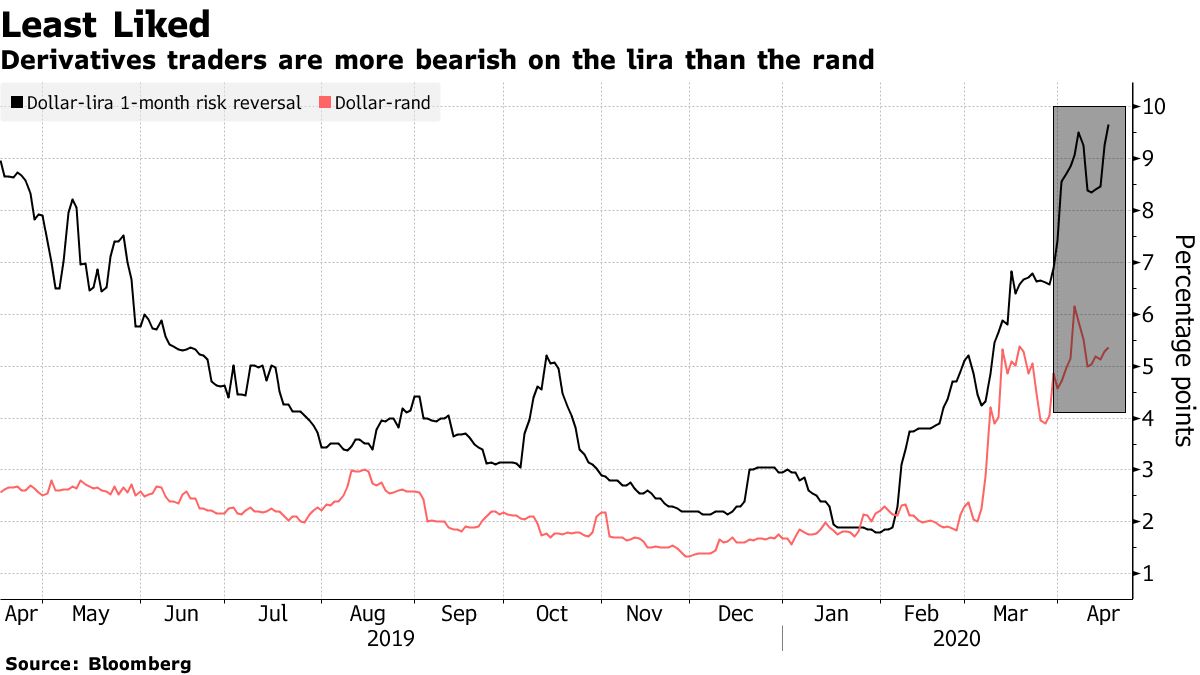 The rand has slumped 25% against the dollar this year, compared with the lira's 14% decline. South Africa's currency has been hit by a credit downgrade to junk, a slump in commodity prices and the spread of the coronavirus. While Turkish state lenders have been selling billions of dollars to help prop up the lira, South Africa's authorities don't intervene in the currency market.
But Turkey may run out of ammunition to defend the lira, with dollar-debt redemptions in coming months pushing the currency weaker, according to Luis Costa, the London-based head of CEEMEA strategy at Citigroup Global Markets.
"We believe the markets are now correctly measuring the disparity between rand and lira risks," Costa said a note to clients. "There will be some catching-up to do by lira flows, possibly pushing dollar-lira higher in the medium-term, suggesting that TRY is the new ZAR."