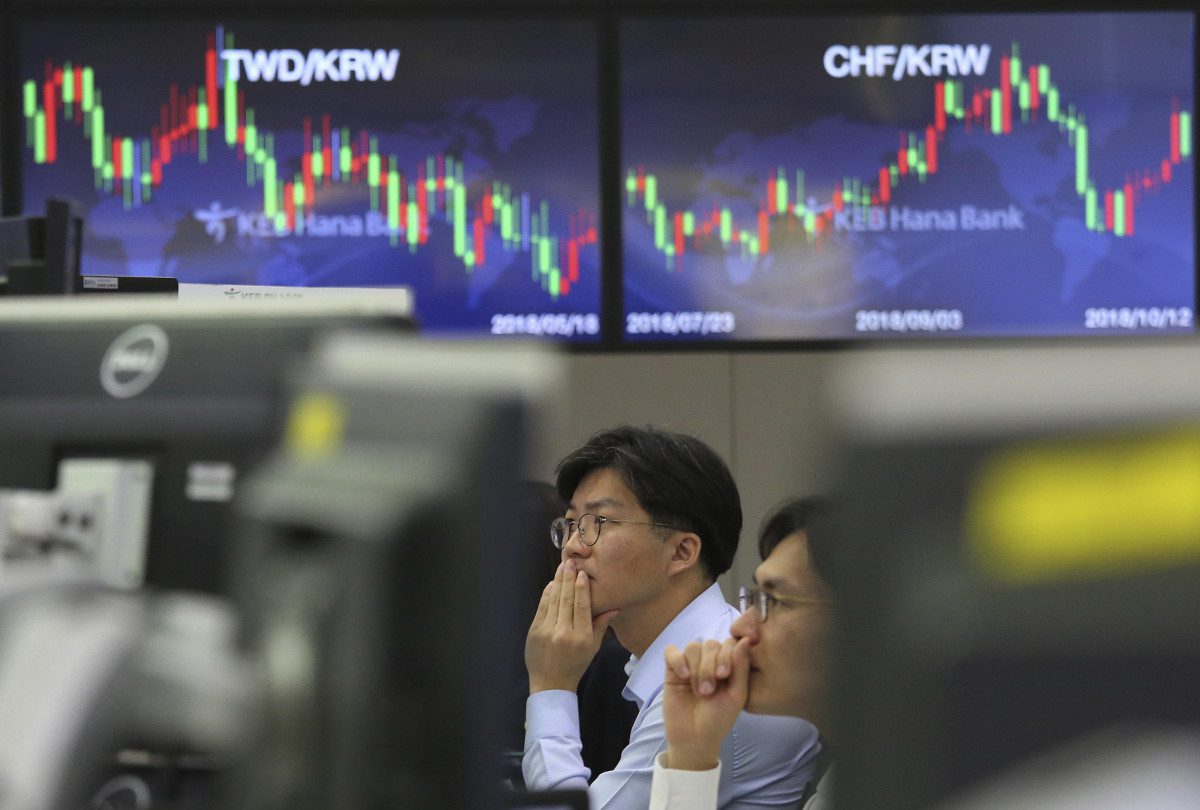 Asia Pacific Markets Mostly Mixed; Tech Stocks Slip.
Shares in major Asia-Pacific markets were mixed on Thursday, though tech stocks in the region took a hit following a sell-off in the sector overnight on Wall Street.
In Japan, the Nikkei 225 rose 1.14% to close at 28,729.88 while the Topix index gained 1.4% to finish its trading day at 1,955.55. South Korea's Kospi closed 0.4% higher at 3,008.33.
Mainland Chinese stocks were mixed on the day, with the Shanghai composite slipping 0.1% to 3,363.59 while the Shenzhen component advanced 0.103% to 13,421.16. Hong Kong's Hang Seng index closed fractionally lower at 27,899.61.
The S&P/ASX 200 in Australia closed 0.17% higher at 6,790.60.
MSCI's broadest index of Asia-Pacific shares outside Japan shed 0.16%.
Hong Kong-listed shares of Chinese smartphone maker Xiaomi plunged 4.4% on Thursday. The losses came despite the company reporting a 36.7% rise in its fourth-quarter net profit on Wednesday. Adjusted net profit for the three months ended December 31 came in at about 3.2 billion yuan (about $490 million).
Other Chinese tech stocks also declined. Hong Kong-listed shares of Chinese search giant Baidu plunged 9.65%, just days after a muted debut in the city. Tencent dropped 2.81% while Alibaba fell 3.91%.
The pressure on Chinese tech stocks came as the U.S. Securities and Exchange Commission announced Wednesday the adoption of measures that would remove foreign companies from American stock exchanges if they do not comply with U.S. auditing standards. That could have an impact on dual-listed Chinese firms such as Baidu and Alibaba.
Technology stocks elsewhere in the region also declined. In Japan, shares of conglomerate Softbank Group dropped 2.84%. South Korean chipmaker SK Hynix also dipped 0.37%.
The moves came after technology stocks sold off overnight stateside, with the tech-heavy Nasdaq Composite falling 2.01% to 12,961.89.
Asian Markets Currencies and Oil
Oil prices fell in the afternoon of Asia trading hours, with international benchmark Brent crude futures down 1.34% to $63.55 per barrel. U.S. crude futures declined 1.59% to $60.21 per barrel.
The U.S. dollar index, which tracks the greenback against a basket of its peers, was at 92.667 after rising from levels below 92 earlier in the week.
The Japanese yen traded at 109.10 per dollar, weaker than levels below 108.6 against the greenback seen earlier this week.
The Australian dollar changed hands at $0.7598, as compared to levels above $0.765 seen earlier in the week.
Read also: Asian Pacific Stocks Edge Lower as Hang Seng Index Falls.