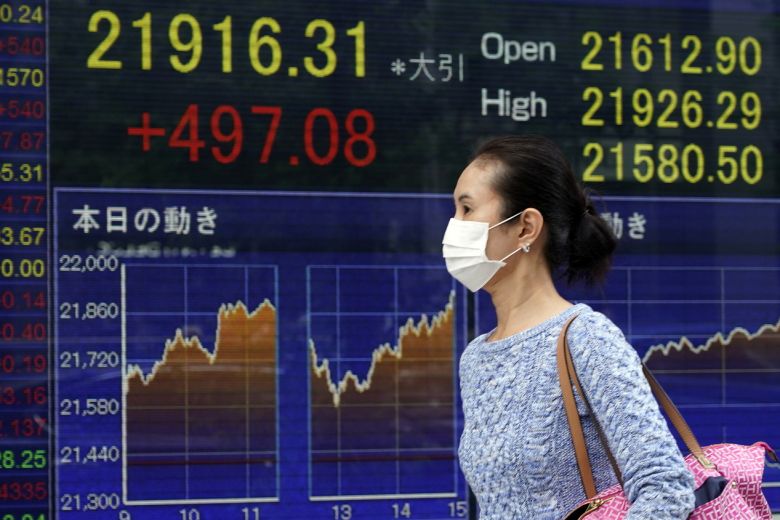 Asia – Pacific Shares Rise; China's May factory Activity Expands
Stocks in Asia Pacific were higher in Monday morning trade as a Chinese data release over the weekend showed the country's factory activity expanding in May.
Hong Kong's Hang Seng index led gains among the region's major indexes, surging 3.32% in morning trade, with shares of life insurer AIA soaring 5.97%. U.S. President Donald Trump announced Friday he would be taking action to eliminate special treatment for Hong Kong, following China's approval of a controversial national security bill for the city.
"Admittedly, Trump's presser on action against China for implementing the Hong Kong Security Bill, which the White House has alleged strips Hong Kong of any autonomy, proved to be more bark than bite," Vishnu Varathan. head of economics and strategy at Mizuho Bank, wrote in a note.
"With specific and verifiable measures against China appearing to be weak, markets may draw hollow consolation that the US is treading carefully; especially given risks of unintended economic consequences of far more damage being caused to Hong Kong and non-negligible harm to US economic interests," Varathan said.
Mainland Chinese stocks also saw robust gains, with the Shanghai composite up around 1.2% while the Shenzhen component added 1.858%.
In Japan, the Nikkei 225 added 1.1% as shares of index heavyweight and conglomerate Softbank Group jumped 3.73%. The Topix index also traded 0.49% higher.
South Korea's Kospi rose 1.39%. Reuters reported Monday that the country's exports in May fell 23.7% year-on-year. That was worse than expectations in a Reuters poll of a median drop of 22.1% year-on-year.
Meanwhile, shares in Australia edged higher, with the S&P/ASX 200 up 0.68%. Overall, the MSCI Asia ex-Japan index traded 1.81% higher.
Investor focus on Monday was likely on Chinese economic data for a better gauge of the state of the country's economic recovery from the coronavirus pandemic.
Data released over the weekend by China's National Bureau of Statistics showed factory activity in the country expanding in May, with the official manufacturing Purchasing Manager's Index (PMI) coming in at 50.6. That was a decline from the 50.8 print in April and below the 51.0 level expected by analysts, according to Reuters. Still, the figure for May was above the 50 level, which separates expansion from contraction in PMI readings.
Meanwhile, a private survey also showed China's manufacturing activity expanding in May. The Caixin/Markit manufacturing PMI for May came in at 50.7, according to Reuters. That was higher than a 49.6 print expected by analysts in a Reuters poll.
The U.S. dollar index, which tracks the greenback against a basket of its peers, was at 98.026 after declining from levels above 99.6 last week.
The Japanese yen traded at 107.65 per dollar after seeing turbulent moves last week as it swung from levels above 107.7 to about 107.1. The Australian dollar changed hands at $0.6727 following its rise from levels below $0.655 in the previous trading week.
Oil prices were lower in the morning of Asian trading hours, with international benchmark Brent crude futures 0.61% lower at $37.61 per barrel. U.S. crude futures also declined 0.65% to $35.26 per barrel.