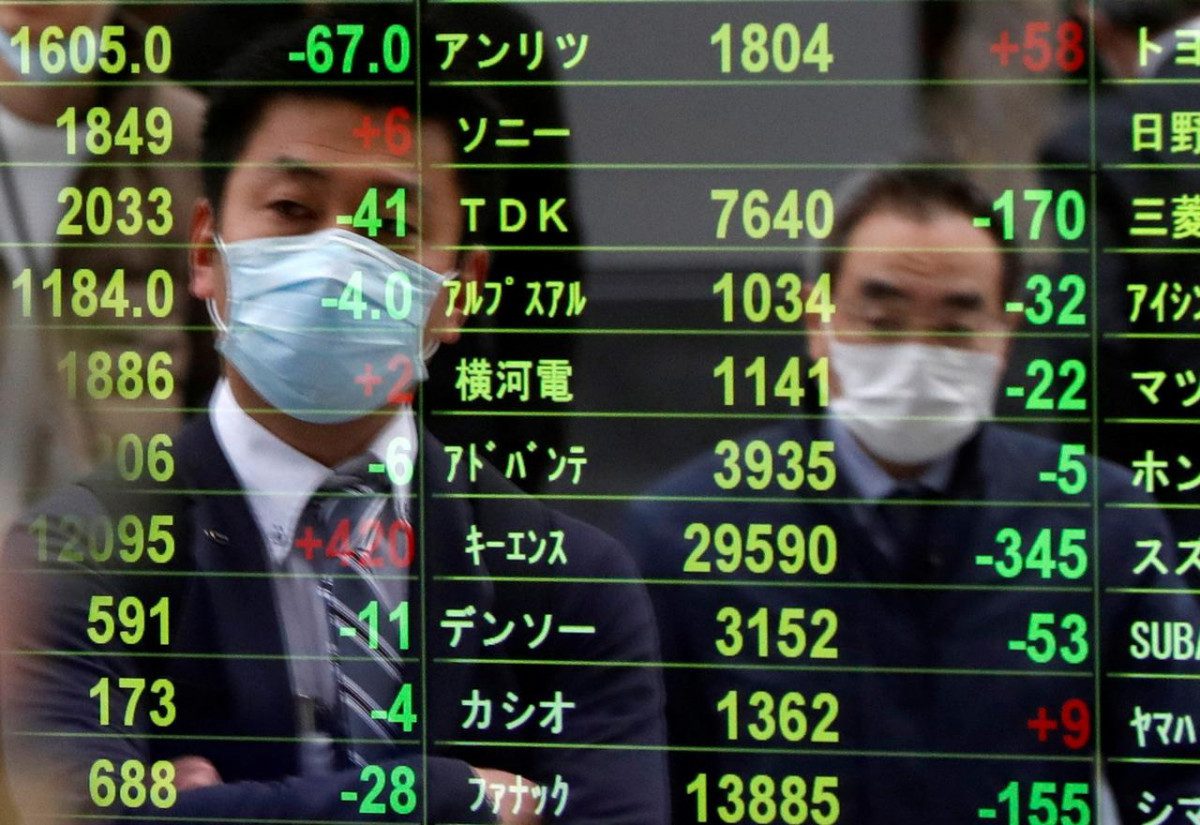 Asia Pacific Stocks Rise Amid Coronavirus Vaccine Hopes
Stocks in Asia Pacific rose in Thursday morning trade following positive news overnight around the development of a potential coronavirus vaccine.
The Hang Seng index in Hong Kong led gains among the region's major markets, rising 1.36% as stocks in the city returned to trade following a Wednesday holiday. Tensions will be watched, as Hong Kong police announced Wednesday they had made their first arrests after China's national security law went into effect.
Mainland Chinese stocks also saw gains, with the Shanghai composite rose around 0.5% and the Shenzhen component added 0.231%.
In Japan, the Nikkei 225 rose 0.28% in morning trade as shares of conglomerate Softbank Group jumped more than 2%. The Topix index also added 0.39%. South Korea's Kospi gained 0.64%.
Meanwhile, Australia's S&P/ASX 200 rose 0.71%. Australia's trade surplus for May came in at 8.025 billion Australian dollars ($5.55 billion), according to the country's bureau of statistics. That was below expectations of a trade surplus of 9 billion Australian dollars in a Reuters poll.
Overall, the MSCI Asia ex-Japan index traded 0.85% higher.
Investors watched for overnight reaction to a study of a coronavirus candidate being developed by Pfizer and BioNTech that showed the drug created neutralizing antibodies. The results, which were posted online, have yet to be reviewed by a medical journal.
"We are cautious," Joseph Capurso, head of international economics at Commonwealth Bank of Australia, wrote in a note. "We have received positive news about potential vaccines in the past, but all are yet to see widespread production and distribution."
A top World Health Organization official warned Wednesday that certain countries may need to re-implement lockdowns. In the U.S., more than 12 states have paused or rolled back their reopening following a recent spike in cases. Globally, more than 10 million people have been infected by the coronavirus and at least 511,000 lives have been taken, according to data from Johns Hopkins University.
Looking ahead, the U.S. non-farm payrolls report is set to be released Thursday morning stateside.
The U.S. dollar index, which tracks the greenback against basket of its peers, was at 97.12 following an earlier high of 97.19.
The Japanese yen traded at 107.42 per dollar following its strengthening yesterday from around the 108 mark against the greenback. The Australian dollar was at $0.6923 after bouncing from levels below $0.69 yesterday.
Oil prices slipped in the morning of Asian trading hours on Thursday, with international benchmark Brent crude futures down 0.14% to $41.97 per barrel. U.S. crude futures also declined 0.23% to $39.73 per barrel.