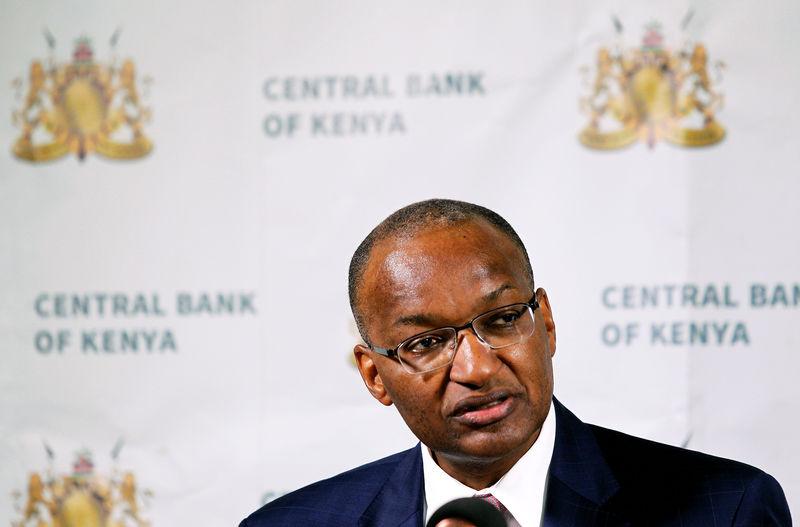 CBK Cuts Interest Rate to Nine-Year Low
The Central Bank of Kenya has cut its benchmark interest rate for the fourth time in a row at a special meeting of the monetary policy committee to try cushion the economy from the fallout of the coronavirus pandemic.
The MPC reduced the rate to 7% from 7.25%, Governor Patrick Njoroge said in a statement issued on Wednesday. This brings the total easing since November to 200 basis points, with the rate now the lowest since September 2011.
The central bank cut its 2020 growth forecast for East Africa's largest economy to 2.3%. Expansion at 5.4% in 2019 missed government estimates. The World Bank said output could shrink 1% if the disruptions caused by the pandemic last for about three months.
The policy actions taken in March, when the MPC cut interest rates and lowered its cash-reserve ratio to free up liquidity, "are having the intended impact on the economy, and are still being transmitted," Njoroge said.
The virus has disrupted agriculture and tourism, which are Kenya's biggest foreign-exchange earners after remittances. The latest information shows that orders have started to return, reflecting the impact of mitigation measures put in place by the government targeted at maintaining cargo flights, the lifting of lockdown measures and easing of supply restrictions in some of the key destination markets, the central bank said.
Kenya is negotiating with the International Monetary Fund for a precautionary facility to cushion the economy against the Covid-19 shock. It also expects relief from special drawing rights of 75 billion shillings ($700 million) by mid-May, Treasury Secretary Ukur Yatani said on Tuesday.
The MPC will meet again in a month and "stands ready to take additional measures as necessary," Njoroge said.