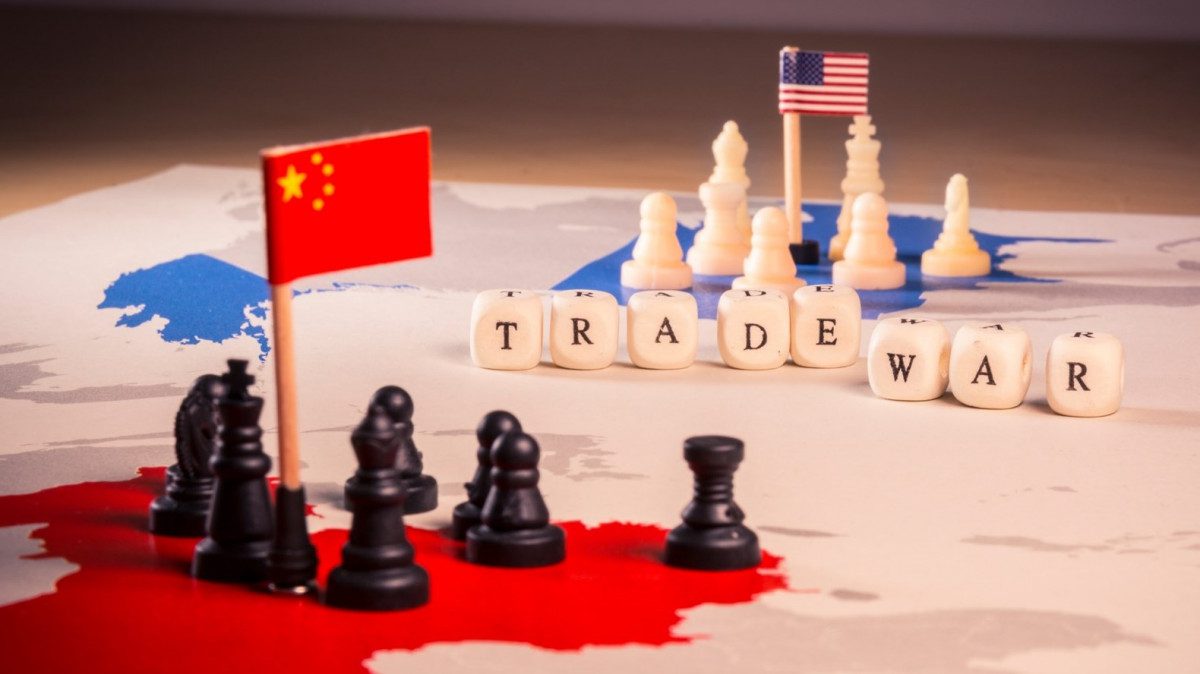 Shenzhen Stocks Shed 3% As U.S.-China Tensions Rises
Mainland Chinese stocks deepened losses in the early afternoon, with other Asia Pacific markets also moving lower as U.S.-China tensions worsened.
In mainland China, the Shanghai composite was down 2.25%, while the Shenzhen composite tumbled nearly 3%. The Shenzhen component dived 3.45%.
Over in Hong Kong, the Hang Seng index declined 2%. Tech stocks fell across the board, with Tencent tumbling 4.67% and Alibaba down 2.43%. Gaming stocks also saw steep losses.
Tensions between U.S. and China took center stage this week. China announced on Friday that it ordered the United States to shut its consulate in Chengdu, following the U.S. demanding the closure of the Chinese consulate in Houston. In the past few days, analysts had speculated that China would shut a U.S. consulate in retaliation, and listed likely targets.
Secretary of State Mike Pompeo also slammed China in a speech on Thursday. He said Washington will no longer tolerate Beijing's attempts to usurp global order.
"For now, US-China conflict risks are poised to reinforce pre-existing negative bias in the Asia session, derived from 1.2%-1.3% drop in Wall St that had predated Pompeo's remarks," Mizuho Bank's Vishnu Varathan, head of economics and strategy, wrote in a note.
He said regarding China's response to the escalating tensions, that it's likely to try to keep currency and stock markets stable.
"We expect the PBoC (People's Bank of China) to double down on CNY (Chinese yuan) stability," Varathan wrote. "What's more, this will be complemented by policies that support 'reasonable' buoyancy in equity markets, which help boost wider wealth creation, increase access to capital for industry champions (to better position against US), and crucially underpin capital stability."
Other Asia Pacific markets also chalked up losses on Friday.
Australia's S&P/ASX 200 tumbled 1.24%, with losses seen in the heavily weighted financials sector and oil stocks.
Over in South Korea, the Kospi slipped 0.52%. Markets in Japan are closed for a holiday on Friday. Overall, MSCI's broadest index of Asia-Pacific shares outside Japan lost 1.52%.
Earnings expected on Friday include Hong Kong's Fortune REIT, as well as South Korea's Hyundai Mobis and Samsung SDS.
The U.S. dollar index, which tracks the greenback against a basket of its peers, was at 94.647, continuing its steady decline this week. It slipped below the 95 level on Thursday.
The Japanese yen traded at 106.39 per dollar, after wavering between 106 and 107 for most of this week. The Australian dollar slipped below the 0.71 level, last changing hands around 0.7090.
Oil prices inched up in the morning of Asian trading hours. International benchmark Brent crude futures rose 0.32% to $43.45 per barrel. U.S. crude futures edged up 0.19% to $41.15 per barrel.