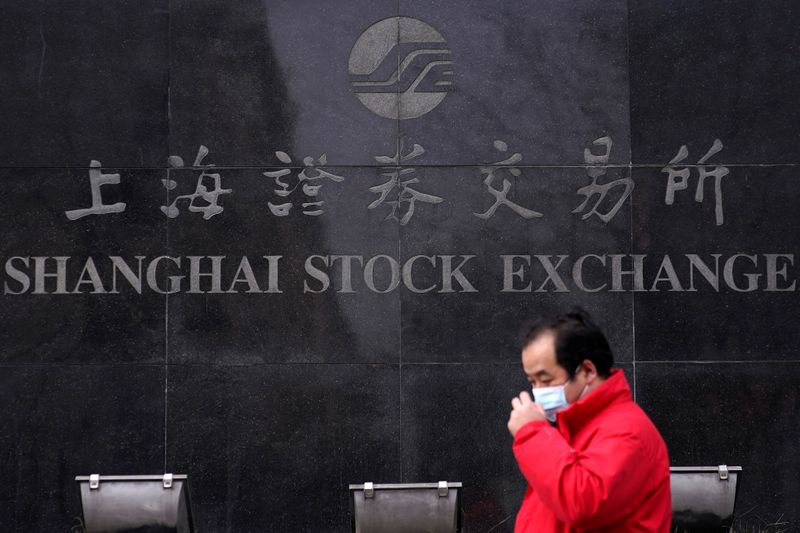 Asia-Pacific stock markets Unmoved on US-China Tension
Asia-Pacific stock markets struggled to build on overnight gains on Wall Street and oil prices, as traders weighed optimism fuelled by the cautious lifting of coronavirus lockdowns against rising US-China tension.
China's CSI 300 index of Shanghai- and Shenzhen-listed stocks dropped 0.5 per cent on Wednesday morning as mainland markets reopened after a five-day holiday.
Australia's S&P/ASX 200 shed 0.8 per cent, while Hong Kong's benchmark Hang Seng index rose 0.6 per cent. Markets in Japan were closed for a public holiday.
The reopening of Chinese markets came amid escalating tension between Beijing and Washington over the origins of the coronavirus pandemic. US President Donald Trump has asserted the virus was leaked from a lab in Wuhan without presenting any evidence. China has denied the lab was involved.
The stand-off has stoked fears that the trade war between the world's two largest economies could reignite. But on Tuesday, the S&P 500 closed nearly 1 per cent higher as sentiment was buoyed by rising crude oil prices and the cautious reopening of economies.
Spain, Italy and India have tentatively eased restrictions and let some businesses resume operations this week while more US states have begun to restart their economies. Many hope these steps will revive growth and oil demand.
Brent crude, the international benchmark, was off 0.1 per cent on Wednesday morning in Asia but still up for the week at $30.95 a barrel, having hit the $30 mark on Tuesday for the first time in six weeks following a jump of almost 14 per cent. West Texas Intermediate, the US marker, was down 0.9 per cent at $24.41 a barrel, after rallying 20 per cent in the previous session.
Oil prices have also been buoyed this week by optimism that production cuts could soon address the supply glut caused by the coronavirus pandemic.
Crude prices in China also rallied as onshore markets played catch-up with gains in global energy markets during the recent holiday. Shanghai crude futures jumped 6 per cent to almost Rmb250 ($35.40) a barrel, on track for their best daily performance this year.
Futures markets underscored lingering caution, however, pointing to a drop of 0.2 per cent for the S&P 500 when trading begins later on Wall Street. The FTSE 100 was expected to shed 0.7 per cent