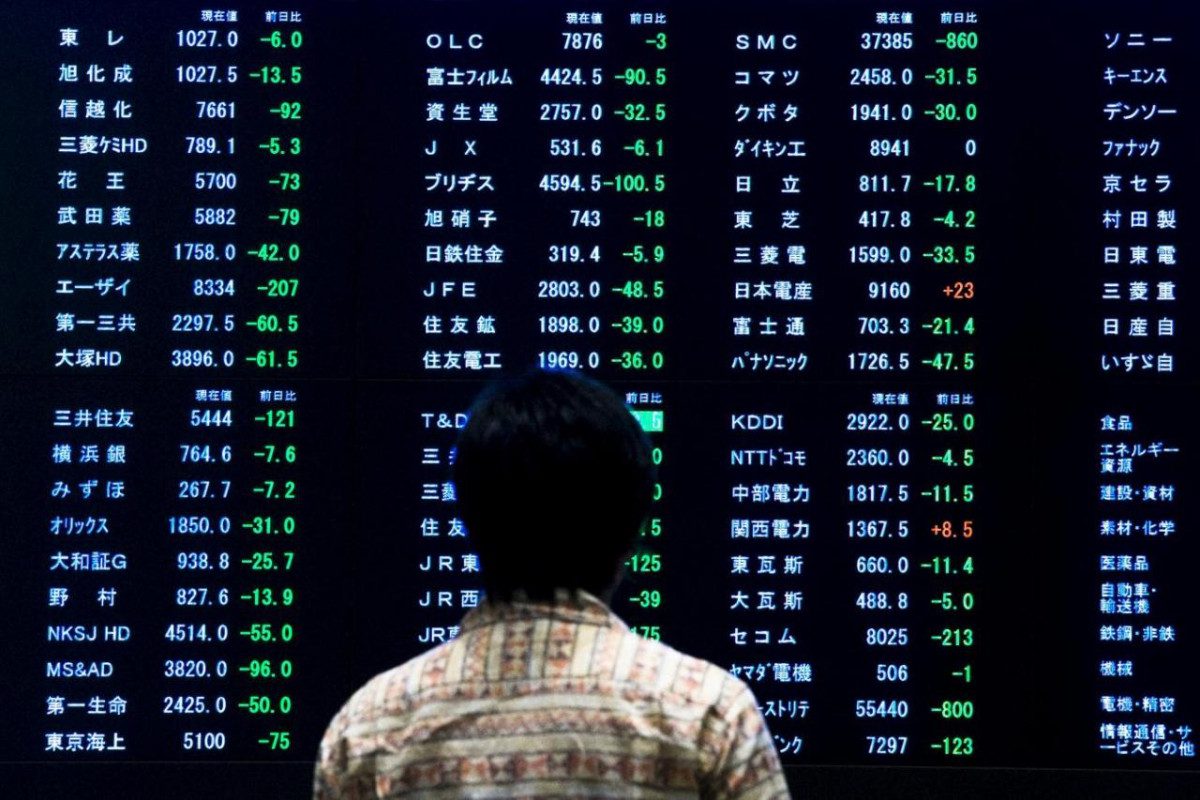 Asia Pacific Stocks mixed as U.S.-China Tensions Linger
Stocks in Asia Pacific were mixed in Tuesday morning trade as tensions between the U.S. and China continue to linger.
In Japan, the Nikkei 225 added 1.02% in morning trade as shares of index heavyweight and conglomerate Softbank Group surged 2.91% while the Topix index gained 1.02%. South Korea's Kospi also edged 0.72% higher.
Hong Kong's Hang Seng index saw gains as well, rising 0.64% in early trade. Mainland Chinese stocks, on the other hand, dipped. The Shanghai composite shed 0.14%, while the Shenzhen component declined 0.2%.
Elsewhere, the S&P/ASX 200 in Australia edged 0.1% higher, with the Reserve Bank of Australia set to announce its interest rate decision at 12:30 p.m. HK/SIN. Overall, the MSCI Asia ex-Japan index traded 0.44% higher.
Developments on recent tensions between the U.S. and China likely continued to be watched by investors on Tuesday.
Reuters reported Monday, citing sources, that China has told state-owned firms to pause on purchases of soybeans and pork from the U.S. That came on the back of U.S. President Donald Trump's recent announcement that he would begin taking action to eliminate Hong Kong's special treatment, following China's approval of a controversial new national security bill for the city.
The reopening of economies as coronavirus containment measures are eased globally also likely weighed on investor sentiment.
"The global health and financial crises now appear to be largely under control," Joseph Capurso, head of international economics at Commonwealth Bank of Australia, wrote in a note. "The high frequency indicators we follow suggest the global economy is recovering from recession , even if a v-shaped recovery is unlikely."
Overnight stateside, the Dow Jones Industrial Average rose 91.91 points, or 0.4%, to close at 25.475.02. The S&P 500 added 0.4% to close at 3,055.73 while the Nasdaq Composite gained 0.7% to end the session at 9,552.05. The S&P 500 closed at its highest level since early March while the Nasdaq ended the session at levels not seen since late February.
The U.S. dollar index, which tracks the greenback against a basket of its peers, was at 97.801 after slipping from levels above 98 seen earlier.
The Japanese yen traded at 107.61 per dollar after weakening from levels around 107.4 yesterday. The Australian dollar changed hands at $0.6794 after seeing levels below $0.657 last week.
Oil prices edged higher in the morning of Asian trading hours, with international benchmark Brent crude futures up 0.47% to $38.50 per barrel. U.S. crude futures gained 0.17% to $35.50 per barrel.