Morning Note: Markets Break For Easter, OPEC Agrees on Oil Cuts
The Nairobi Securities Exchange yesterday closed with mixed reactions as investors continued to react to news that the Kenyan government had proposed more taxes on dividends and withholding tax on investors across board.
The NSE 20 Share index closed much further on what most analysts see as the journey to the 1700 basis points. Earlier in the week, the Exchange and other market players had written to the Treasury and the parliamentary finance committee informing them that these actions would heavily affect Kenya's capital markets.
As fresh evidence of the economic toll from the coronavirus pandemic floods in, investors are choosing to focus on unparalleled support from global policy makers across most financial markets, It is however very unfortunate that Kenya's actions are likely to impact capital markets negatively.
Asian stocks saw mixed trading Friday in a holiday-hit session as investors mulled new measures from the Federal Reserve to cushion the fallout from the coronavirus. The dollar steadied after an overnight decline.
Stocks slipped in Tokyo and Shanghai, and fluctuated in Seoul. Australia, Hong Kong and Singapore were among markets closed for holidays, alongside the U.S. and most of Europe. Earlier, U.S. stocks capped their biggest weekly gain since 1974 as investors looked past staggering jobless numbers to another series of sweeping steps from the Fed to provide as much as $2.3 trillion in additional aid. Junk bonds rallied the most since 1998 and Treasuries rose. The yuan ticked higher amid easing inflation data.
Yesterday, Saudi Arabia and Russia agreed on the outline of a deal to cut oil production in an effort to lift the market from a pandemic-driven collapse. The two nations appear to have buried differences that led to a huge supply surplus, delegates said. The rapprochement came just before the extraordinary virtual meeting of OPEC and its allies kicked off.
It's however remains unclear how some of the obstacles will be cleared. Saudi Arabia was pushing for any supply curbs to be measured against a higher baseline – its April production of above 12 million barrels a day, delegates said earlier. At the same time, Russia showed no sign of weakening its insistence that a deal was only possible if the U.S. cuts output too.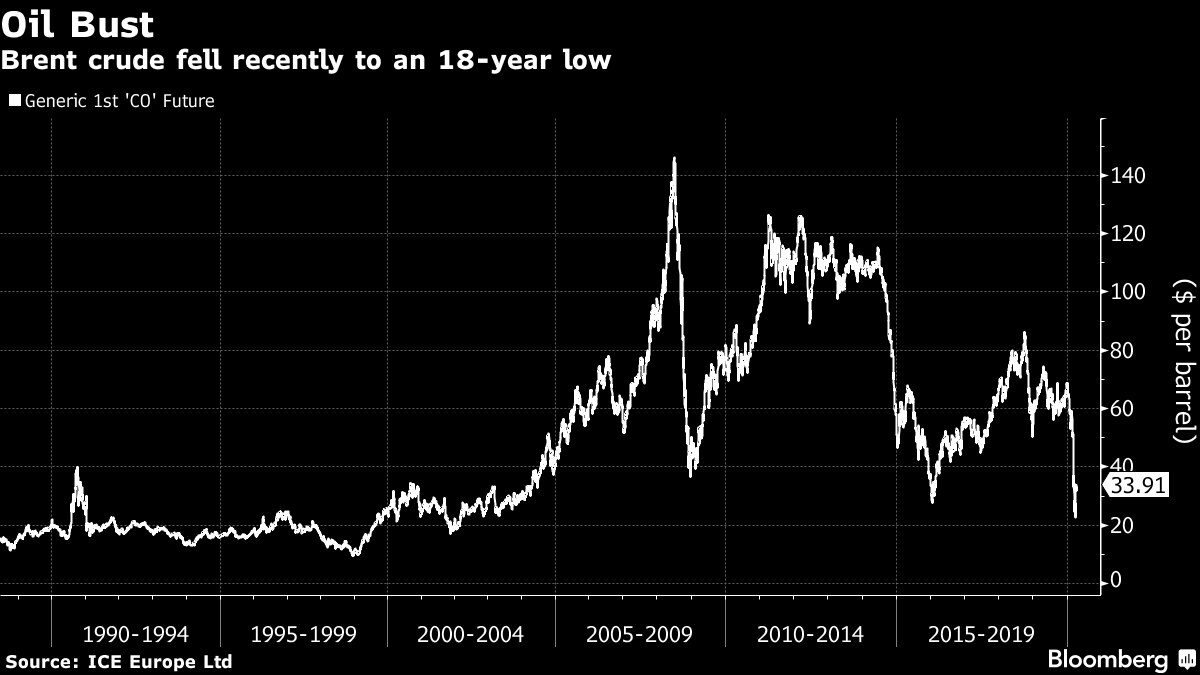 In commodities, Gold Futures advanced as much as 4.2% after the Fed announced as much as $2.3 trillion in additional aid Thursday, including a pledge to provide support to risky corners of financial markets that have been some of the hardest hit by fallout from the coronavirus pandemic.
Most markets will be closed for Good Friday today and will resume trading on Tuesday. U.S markets as the tradition, will be closed today but will resume trading on Monday.