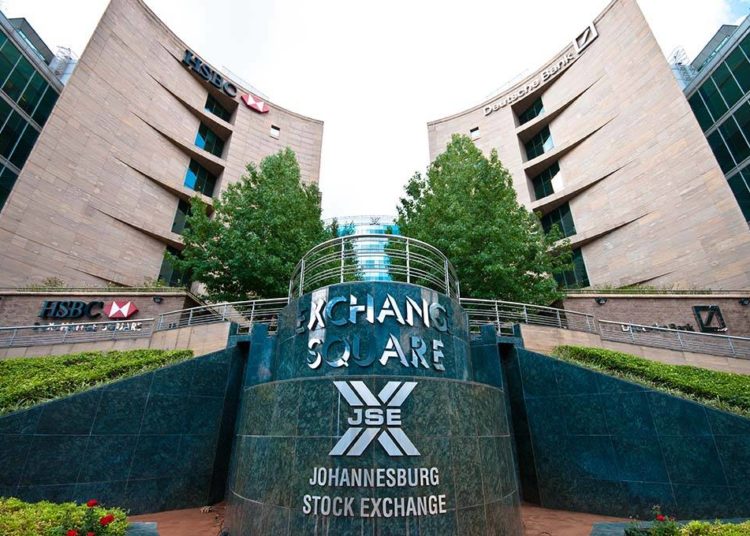 South African Markets Crash as Johannesburg Stocks Fall Most Since 1997
South Africa's benchmark stock index plunged the most since the market crash of October 1997 as markets globally continued to react to US measures aimed at curbing the spread of the coronavirus  which has accelerated the sell-off sweeping through global equities.
The FTSE/JSE Africa All Share Index sank as much as 9.3% as of 3:34 p.m. in Johannesburg. Naspers, South Africa's biggest stock, fell 7.1% to weigh heaviest on the overall market. Mining stocks plummeted 14%, set for a record decline. All but three of the benchmark's 158 members were lower Thursday as selling by risk-averse investors spread to all sectors.
Fuel and chemicals producer Sasol, among companies worst affected by the sharp drop in oil prices amid concerns about its debt levels, posted further heavy losses, falling 40%. It has plunged 80% in four days.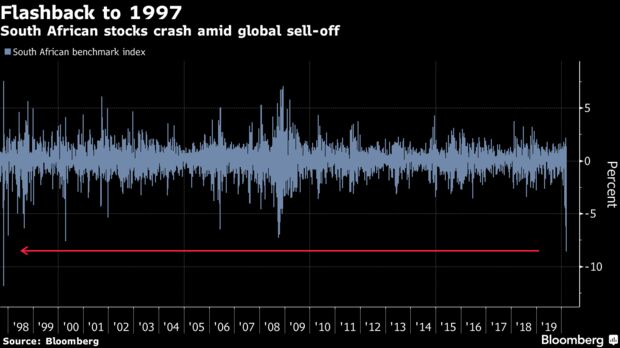 The crash comes just weeks after the country slid into the second recession in less than two years.