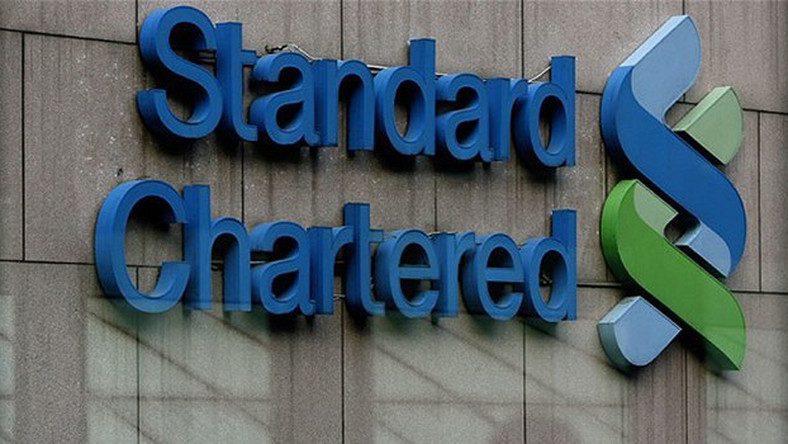 Stanchart Records Pre-Tax Profit of Kes 12.2 Billion, Dividend Up 5%
Standard Chartered Bank of Kenya reported higher earnings and dividend for their Full Year 2019 earlier today before market opened.
The bank's pretax profit rose 3% to 12.2 billion shillings in 2019, as a focus on keeping a lid on bad loans restrained revenue growth. Operating income was flat at 28.7 billion shillings, the bank said, while impairment losses dropped 83% to 0.6 billion shillings as bad debts were cut, helping to offset the impact of higher expenses.
Net interest income remained broadly flat reflecting our continued focus on the quality of the balance sheet. ­
Non-interest income is similarly flat with increased contribution from foreign exchange but tempered by a slowdown in corporate finance. ­
Operating expenses are up 8 per cent driven by investments in technology. The bank will continue to invest in strategic priority areas. ­
Credit impairment on loans reduced by KShs 1.4 billion to KShs 573 million and is at its lowest level in five years.
The bank boosted its total dividend per share for the year to 20 shillings, 5% higher than the previous year.
Gross non-performing loans reduced 7 per cent year-on-year. Overall credit quality has remained stable and we continue to focus on the quality of the balance sheet.
We have achieved important milestones on our strategic priorities in 2019. Our investments to transform the Bank digitally, develop and scale new business models, and build skills of strategic value to our clients continue apace. Key client digital adoption measures continue to improve – we have over 70 digital services and products on our mobile app, over 85% of transactions conducted through non-branch channels in Retail Banking, and close to 90% of our corporate clients are utilizing our Straight2Bank platform. The Bank was recently awarded 'Best Bank for Digital Experience' in the KBA customer satisfaction survey for the second year running, 'Best Consumer Digital Bank' and 'Best Bank for Cash Management' in Kenya, 2019 by Global Finance", said Kariuki Ngari, Chief Executive Officer.
The government removed a cap on commercial lending rates last November and executives in the industry expect the move to boost loan growth when the coronavirus-related disruptions are over. StanChart has also been diversifying into new areas of business, including offering new investment products to wealthy clients and insurance on its mobile phone banking platform.
The Bank's Chief Executive said it was too early to assess the impact of the coronavirus epidemic on its business. StanChart Kenya said that if the crisis extends beyond 90 days, its negative impact on its business could become significant.
On Wednesday, the central bank said that commercial lenders will be allowed to extend the length of personal loans, and those of small and medium enterprises, for borrowers who get into difficulties.
"The disruptions are very clear and that is the real economy out there so I cannot stand here and predict. It is a question of one day at a time," said chief executive Kariuki Ngari after a live streamed investor briefing.
The lender is working with its individual clients to help them resolve any challenges, through extending their credit and increasing loan limits to help them cope, Ngari said.
Ngari said the bank is now managing assets worth 69 billion shillings for customers, up from 19 billion shillings three years ago.