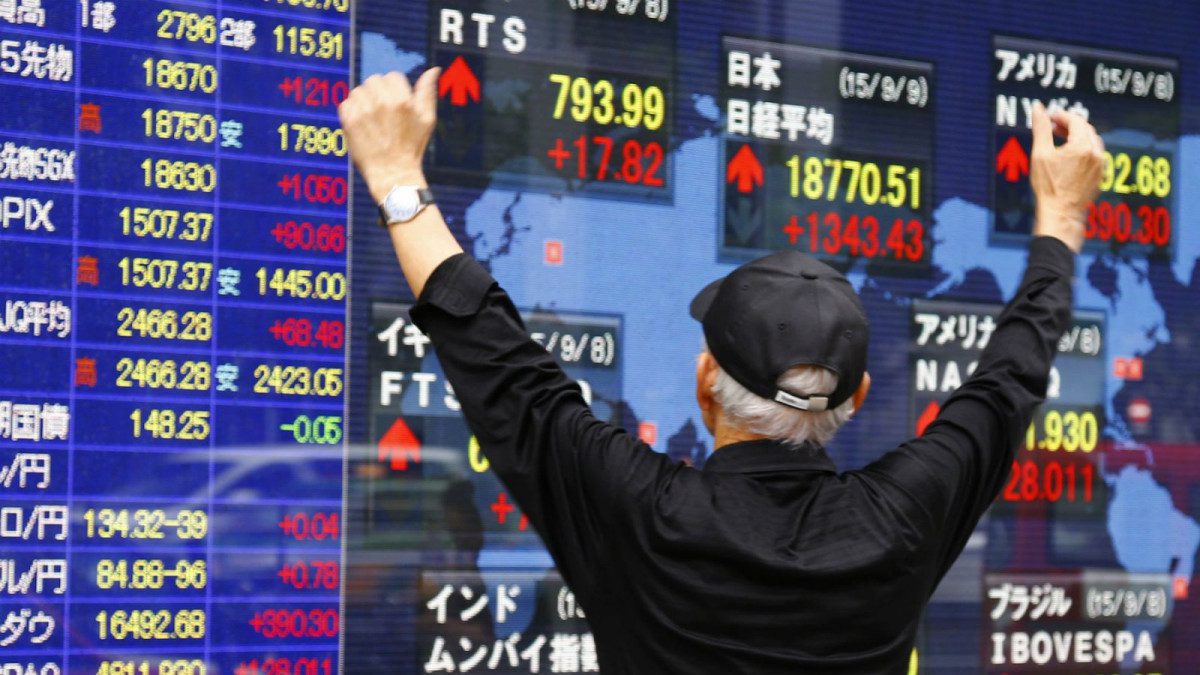 Asian Markets Cautiously Gains on Monday as Oil and Gold Jump
Asian shares crept ahead on Monday and oil prices hit a five-week high as more countries re-opened their economies, stirring hopes the world was nearer to emerging from recession.
Federal Reserve Chairman Jerome Powell took a cautious line in an interview over the weekend saying a U.S. economic recovery may stretch deep into next year and a full comeback might depend on a coronavirus vaccine.
Mainland Chinese stocks nudged higher by the afternoon, with the Shanghai composite down 0.61% while the Shenzhen composite shed 0.245%. The Hang Seng index in Hong Kong also dipped 0.4%.
Japan's Nikkei 225 added 0.44% in afternoon trade while the Topix index rose 0.17%. South Korea's Kospi also advanced 0.61%.Meanwhile in Australia, the S&P/ASX 200 gained 1.21%. Overall, the MSCI Asia ex-Japan index added 0.18%.
Oil prices rose in the afternoon of Asian trading hours on expectations of demand pick-up and supply cuts, reaching the highest levels since march. International benchmark Brent crude futures rose 2.77% to $33.40 per barrel. U.S. crude futures also added 3.7% to $30.52 per barrel.
On the economic data front, Japan's economy shrank at an annualized rate of 3.4% in January-March, this showed the world's third-largest economy slipped into recession in the first quarter, putting it on course for its worst postwar slump as the coronavirus takes a heavy toll.
In currencies, the U.S. dollar index, which tracks the greenback against a basket of its peers, was last at 100.31 after seeing highs around 100.5 last week while the Japanese yen traded at 107.11 per dollar after strengthening from levels above 107.6 seen early last week. The Australian dollar changed hands at $0.6438 following a decline from levels above $0.65 in the previous week
In commodity markets, the flood of liquidity from central banks combined with record-low interest rates to help lift gold to a seven-year peak. The metal was last up 1% to $1,758 an ounce.