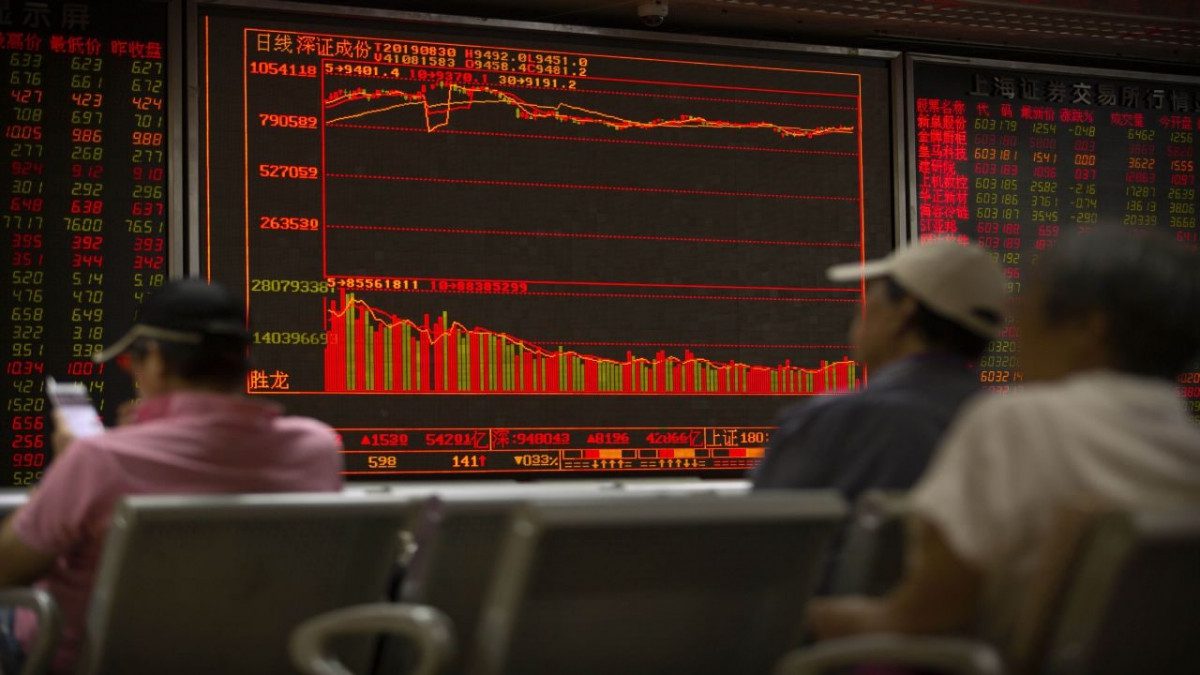 Asian Markets Slip Amidst Rising Inflation Fears.
Shares in major Asia-Pacific markets slipped on Tuesday, weighed by Chinese markets as investors took profit on a recent rally in some mainland firms, despite the rising inflation fears.
Investors now await a closely watched Congressional appearance by U.S. Federal Reserve Chair Jerome Powell and Treasury Secretary Janet Yellen later in the day.
Hong Kong's Hang Seng index led to losses among the region's major markets as it fell 1.34% to close at 28,497.38.
Mainland Chinese stocks fell on the day as the Shanghai composite shed 0.93% to 3,411.51 while the Shenzhen component declined 1.117% to 13,607.27.
In Japan, the Nikkei 225 closed 0.61% lower at 28,995.92 while the Topix index declined 0.94% to finish its trading day at 1,971.48. South Korea's Kospi slipped 1.01% to close at 3,004.74.
Shares in Australia dipped, with the S&P/ASX 200 closing 0.11% lower at 6,745.40.
MSCI's broadest index of Asia-Pacific shares outside Japan dipped 0.62%.
Baidu's stock saw a dull Tuesday debut in Hong Kong in corporate earnings, with shares closing unchanged from their issue price. The firm joins a long list of U.S.-listed Chinese tech companies that have done secondary offerings in Hong Kong, including Alibaba and JD.com.
In Singapore, shares of Capitaland soared more than 13% in Tuesday afternoon trade following the firm's Monday announcement of a restructuring plan.
Meanwhile, technology stocks in Asia-Pacific declined on Tuesday. Shares of the Japanese conglomerate Softbank Group fell at a rate of 0.9%, while South Korea's LG Electronics plunged 6.13%.
Over in Hong Kong, shares of Tencent nudged 0.79% lower while Meituan dropped 5.24%.
The regional tech stocks' moves came after their counterparts stateside rallied overnight amid declining bond yields, with the tech-heavy Nasdaq Composite jumping 1.23% to close at 13,377.54.
Asian Markets Currencies and oil
The U.S. Dollar index, which tracks the greenback against a basket of its peers, was changing hands at 92.013.
The Japanese Yen traded at 108.74 per Dollar, following an earlier high of 108.66 against the greenback.
The Australian Dollar changed hands at $0.7692, still off levels above $0.78 seen last week.
Oil prices declined in the afternoon of Asia trading hours, with international benchmark Brent crude futures down 1.32% to $63.77 per barrel. U.S. crude futures also shed 1.32% to $60.75 per barrel. The decline is caused by the rising concern of the COVID-19 third wave, which analyst say could slow down the prospects of oil demand recovery.
.