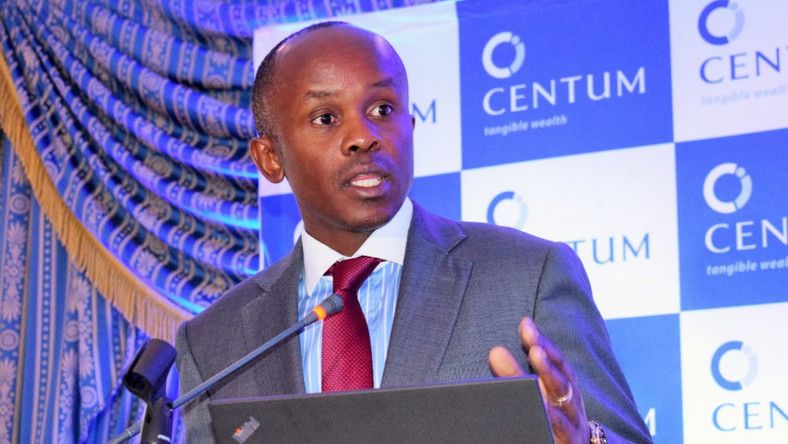 Centum Profit Soars 226% to Kes. 6.8 Billion
Centum Plc has recorded a net profit increase from KES 2.1 billion to KES 6.8 billion for the six-month period ended 30 September 2019, compared to a similar period in the prior year, on the back of a strong investment income performance.
The Group's Private Equity business recorded a KES 8.4 billion consolidated operating profit for the period ended 30 September 2019 compared to KES 1.3 billion recorded for a similar period in 2018. During the period, the Group completed the disposal of its stakes in Almasi Beverages Limited, Nairobi Bottlers Limited and King Beverage Limited, realizing a net gain of KES 12 billion. The disposal of Almasi Beverages Limited and Nairobi Bottlers Limited achieved a combined average IRR of 31% over the last ten years, demonstrating our track record in growing shareholder wealth through an optimal investment strategy, portfolio management and successful exits. The performance of both companies has been included in our consolidated results for the six-month period ended 30 September 2019 as the disposal was effective in September 2019.
Sidian Bank Limited, which falls within the Private Equity business unit, has seen significant improvement in its performance compared to the prior year, with the bank returning to profitability for the first time since the introduction of interest rate capping regulations. This performance has been primarily driven by the bank's focus on growing its non-funded income through growth in trade finance business over the last three years.
The Group held KES 2.8 billion in marketable securities at 30 September 2019 as a separate portfolio from that created using the proceeds from the sale of Almasi Beverages Limited and Nairobi Bottlers Limited. This portfolio is structured to minimize risk of capital loss while generating cash and additional liquidity for the Group from income and capital gains. Over the last six months, this portfolio recorded a realized cash investment income of KES 130
million.
The board believes are on course to fully deleverage the Company's balance sheet, having paid off all bank term loans and looking to pay off the corporate bond that is maturing in June 2020. The Company has a strong balance sheet, with an available liquidity of KES 13.6 billion and a portfolio of quality assets with low gearing. The Company is therefore well positioned to take advantage of available opportunities, particularly under the current market
conditions.