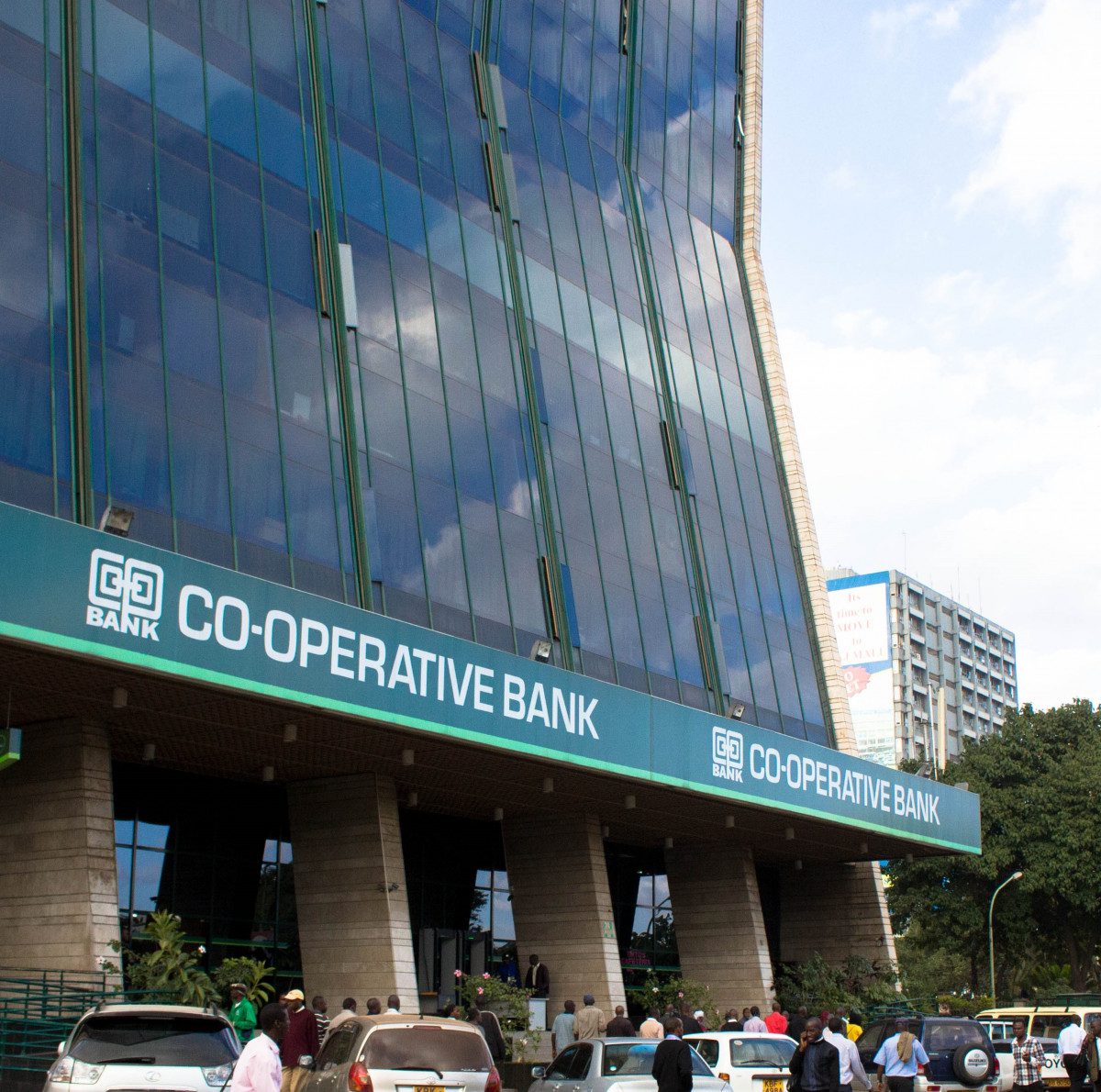 Co-operative Bank Net Earnings Up 12.5% FY 2019, Dividend Unchanged
Co-operative Bank Group has recorded a Profit before Tax of Ksh20.7 Billion for Full Year 2019 compared to Ksh18.2 billion recorded in 2018, a growth of 14 percent.
Profit after Tax was Ksh14.3 billion compared to Ksh12.7 billion in the previous year a 12,4 percent growth attributed to non-interest income. In terms of non-interest income, which comes from fees and commissions on loans and advances, the company grew by 33 percent to Ksh17.3 billion up from Ksh12.8 billion.
Co-op Bank, registered 4.8 million customers on its mobile wallet dubbed M-Co-op cash  and disbursed loans valued at over Ksh43.1 billion as at end of December 2019. The bank grew 1.4pc in total interest income to Ksh43.64 billion even as loan book expanded by 8.7 percent to Ksh266.71 billion.
Total assets grew by Ksh43.6 billion (+10.5 percent) to Ksh457 billion from Ksh413.4 billion recorded at the close of year 2018.
Net loans and advances book grew by 21.31 billion (8.7 percent) to stand of Ksh266.71 billion compared to Ksh245.41 billion in 2018.
Investment in Government securities grew by Ksh37.53 billion (46.8 percent) to Ksh117.80 billion compared to Ksh80.27 billion in 2018.
Customers deposits grew by 8.7 percent from Ksh306.12 billion to Ksh332.82 billion.
Borrowed Funds from development partners grew by Ksh2.47 billion (+10.3 percent) to Ksh26.42 billion compared to Ksh23.95 billion in 2018.
Shareholders' funds grew to Ksh79.33 billion in 2019 (+13.6 percent) from Ksh69.86 billion in 2018.
Through the bank's multi-channel strategy, the Bank has successfully moved almost 90 percent of all customer transactions to outside the banking hall. The Universal Banking model and the implementation of Sales Force Effectiveness has seen the Group serve over 8.8 million Account-holders across all sectors.
Over 70,000 customers have taken up the MSME packages rolled out in 2018, and 5,000 have been trained on business management and planning.
In a statement accompanying financial results, Co-op Bank Group MD Dr. Gideon Muriuki said the bank has continued to leverage on successful penetration banking services in the country while reviewing opportunities to grow alternative revenue streams.
The board has recommended for approval a dividend payout of Sh1 per ordinary share.