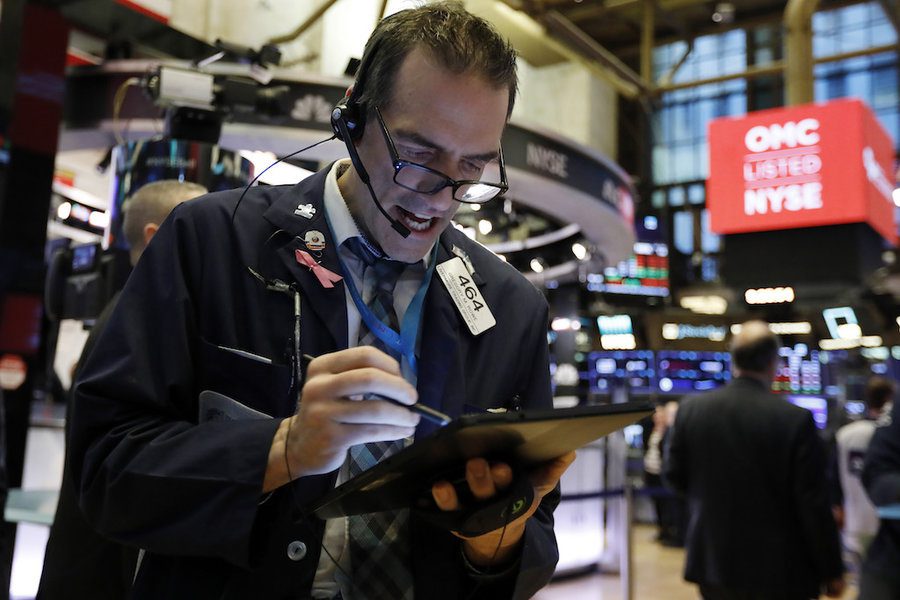 Global Markets Tank as virus Fear Spreads Beyond China
Global financial markets saw some of the sharpest falls in years on Monday after a rise in coronavirus cases renewed fears about a global economic slowdown. The risk-off mood hardened as the epidemic spread to more than 30 countries, with South Korea reporting a jump in infections and Italy locking down an area of 50,000 people near Milan. Finance chiefs and central bankers from the largest economies warned this weekend that they saw the virus bringing downside risks to global growth.
In the eyes of some analysts, Monday's tank job for stocks means they're just catching up to the bond market, where fear of a global economic slowdown has been evident for months.
"Stock markets around the world are beginning to price in what bond markets have been telling us for weeks – that global growth is likely to be impacted in a meaningful way due to fears of the coronavirus,"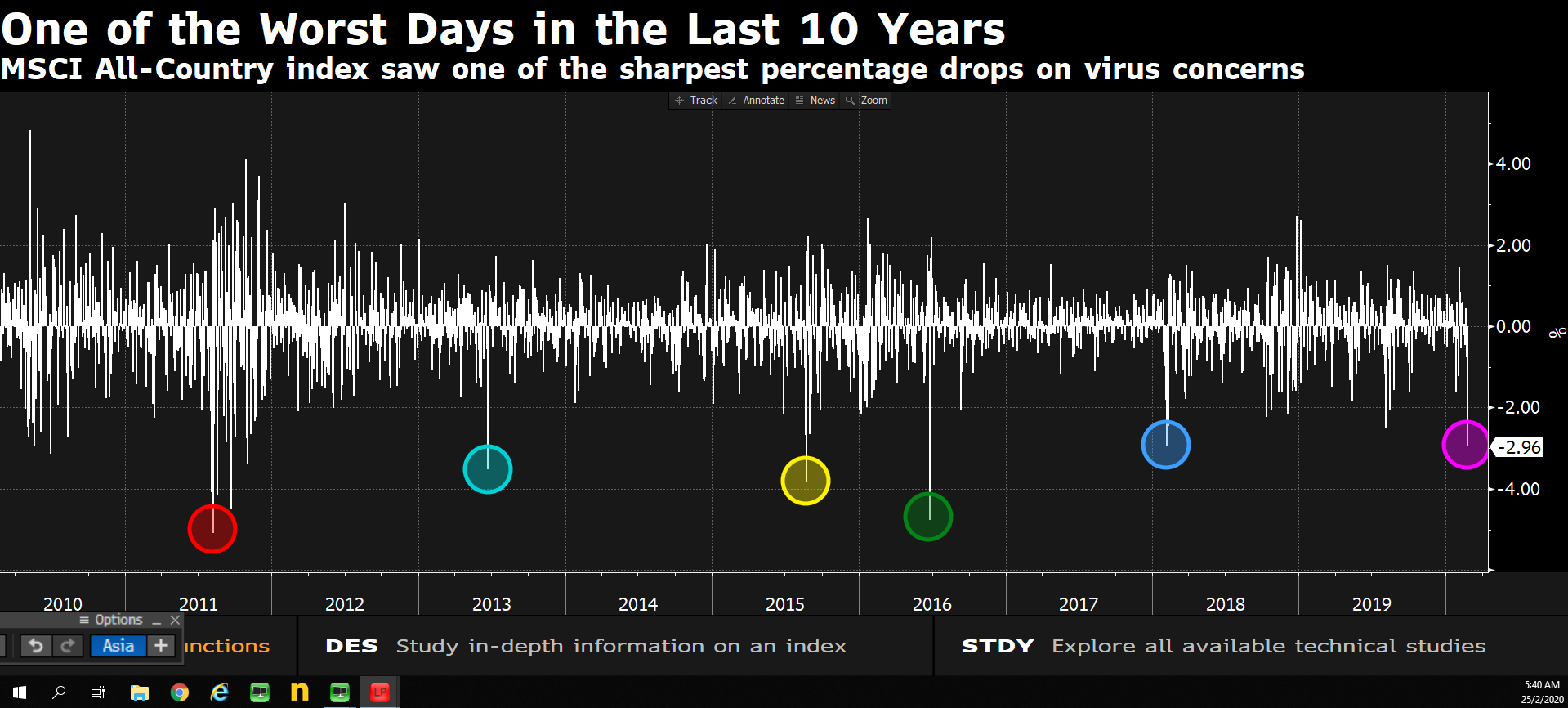 In the US, the Dow Jones and S&P 500 posted their sharpest daily declines since 2018, with the Dow falling 3.5% or more than 1,000 points. The S&P 500 ended the day 3.3% lower, while the Nasdaq sank 3.7%.
In Europe, UK's FTSE 100 share index closed 3.3% lower, the sharpest drop since January 2016. In Italy, which has seen Europe's worst outbreak of the virus, Milan's stock market plunged nearly 6%.
In contrast, the price of gold, which is considered less risky, hit its highest level in seven years at one point as other commodities such as Oil continued to tumbled. US futures fell 2.3% to trade at $52.14 per barrel. Brent crude, a global oil benchmark, lost 2.5% and was last trading at $57.06 per barrel. Shanghai crude futures, China's oil benchmark, sank 4.5% to 393.3 yuan ($55.90) per barrel.
The NSE 20 share Index which has been hit over the past month marginally rose by 4.61 basis points to stand at 2503.55 while the benchmark NASI also picked up 0.01 points to stand at 158.39 as at close of trading on Monday. The NSE continues to be battered with massive sale offs by foreign individuals who control about 70% of the turnover at the Nairobi Bourse.