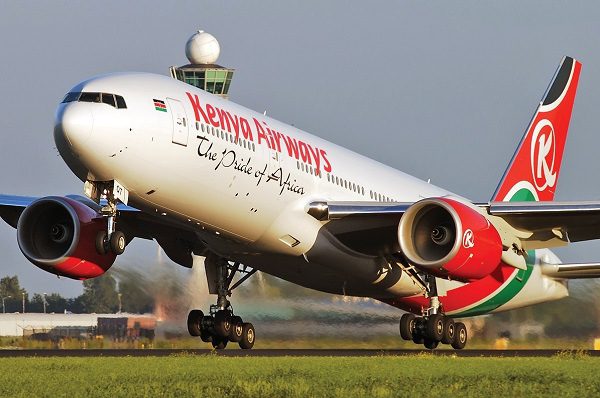 KQ Temporarily Suspends Flights to France and Netherlands
Kenya Airways PLC has temporarily suspended its services to France and the Netherlands due to the COVID-19 regulations in Europe that have reduced demand.
In a statement issued by KQ, they said they have temporarily suspended their services to France the Charles de Gaulle Airport through the month February 2021. however, they remain hopeful that they will resume operations to France on 3rd March and 7th March to the Netherlands. However, the national courier thanked all customers who had booked their flights to these two destinations and assured them that alternative flight options would be made for their travel.
The national courier has been facing challenges due to the COVID-19 restrictions in some countries, making it difficult for them to maintain the flights to these destinations. Earlier in January, KQ had suspended its two weekly flights to Seychelles, following increased COVID-19 cases in the country. Additionally, Allan Kilavuka, the Kenya Airways CEO, said the airline was facing challenges in Paris and Amsterdam and restrictions to India and Bangkok.
We do however have several restrictions including the number of seats and flight frequencies which we can deploy to destinations such as India and Bangkok," he said.
The airline has, however apologized for the inconvenience caused as a result of these cancellations.
Also Read : KQ Postpones Resumption of New York Flights by a month on Cancellations