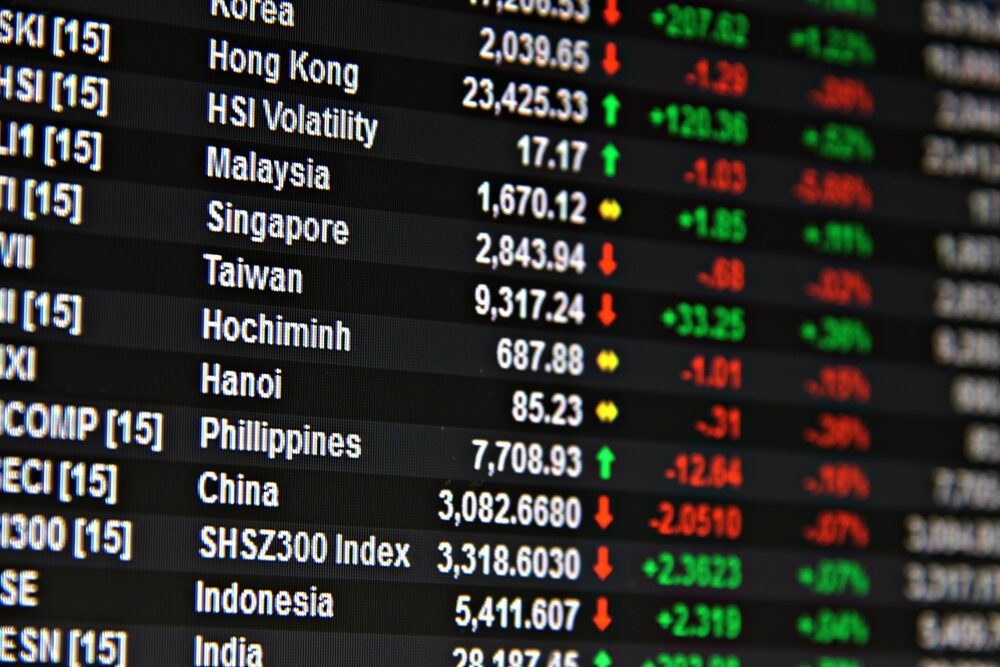 Asia: Equities tumble as Trump revives trade war fears
Asian stocks suffered losses on Monday morning as tensions escalate between the United States and China, prompting investor fears of a further obstacle to the global economic recovery from the COVID-19 pandemic.
Claims by the US president and Secretary of State Mike Pompeo that the disease started in a lab in Wuhan, and that those responsible would be held to account, overshadowed a further slowing of infections and deaths from Covid-19.
The losses across the region come as investors returned from an extended weekend break and after all three main indexes on Wall Street tanked between 2.6 and 3.2 per cent on Friday, having enjoyed their best month in decades in April.
The warning fanned worries of a return to the trade standoff between the world's top two economies that battered global markets last year until a partial agreement was reached in December.
Hong Kong's Hang Seng index dropped 3.43% in early trade, with shares of Chinese tech juggernaut Tencent falling 3.55%. Meanwhile, South Korea's Kospi fell 1.87% in morning trade while the Kosdaq index shed 0.31%.
In Australia, the S&P/ASX 200 slipped 0.25%. Shares of major bank Westpac dipped 0.36% after the firm announced a profit plunge in its first half earnings and a deferral in its dividend payment.
Overall, the MSCI Asia ex-Japan index traded 2.2% lower. Markets in China, Japan and Thailand were closed on Monday for holidays.
Meanwhile, tensions are rising between Washington and Beijing, as U.S. President Donald Trump said Sunday that he believed that a "mistake" in China was the cause of the spreading coronavirus pandemic, though he did not present any evidence for the claim. The nation's top spy agency said Thursday that it had determined that the virus was not man made but was still investigating whether it was caused by "an accident at a laboratory in Wuhan."
It was additionally reported that U.S. intelligence documents accused China of concealing the severity of the coronavirus outbreak to hoard medical supplies.
"Even as growth-stifling containment measures are set to be phased out in May, the global downturn looks to deepen in Q2," economists at Mizuho Bank wrote in a note. "If prospects of hard-to-reverse job losses overwhelm, alongside Trump's anti-China threats, 'Mayday' type of fear dynamics may rule the day."