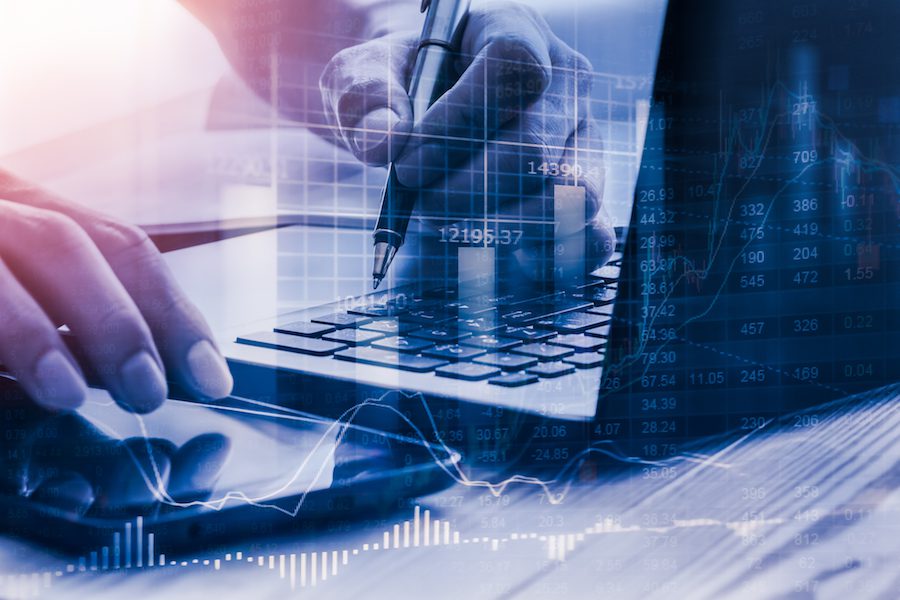 The Trading Room: Weekly Market Review – Week 18, 2020
Stocks globally ended mixed for the week, as investors weighed some hopeful developments in the battle against the coronavirus pandemic against poor economic news and a possible restart to the U.S.-China trade war. Small- and mid-caps outperformed for the week, as the major indices rounded out their best monthly performance since 1987. Energy shares outperformed within the S&P 500 Index by a wide margin, helped by signs that crude oil consumption was recovering in some countries.
European equities rose as investors welcomed announcements that lockdown measures will soon start being lifted. However, the European Central Bank's decision not to inject more stimulus into the economy eroded gains. The pan-European STOXX Europe 600 Index ended the week 2.60% higher. Germany's Xetra DAX Index surged 5.08%, France's CAC 40 climbed 4.07%, and Italy's FTSE MIB Index gained 4.93%. The UK's FTSE 100 Index rose 0.73%.
| | | | |
| --- | --- | --- | --- |
| Index | Friday's Close | Week's Change | % Change YTD |
| Dow Jones Industrial Average | 23,723.69 | -51.58 | -16.87% |
| S&P 500 | 2,830.71 | -6.03 | -12.38% |
| NSE20 Share Index | 1,958.047 | -9.77 | -26.23% |
| NSE All share Index | 139.69 | 3.91 | -16.06% |
| NSE25 Share Index | 3,292.64 | 117.19 | -19.70% |
In Asia, the Nikkei 225 Stock Average advanced 357 points (1.9%) and closed at 19,619.35, down 17.1% for the year-to-date period. The large-cap TOPIX Index and the small-cap TOPIX Small Index both advanced more modestly for the week. The yen strengthened and closed near ¥107 per U.S. dollar on Friday.  Financial markets in China were shut on Friday for an extended Labor Day holiday and were set to open again on Wednesday, May 6. Over the shortened week, the CSI 300 large-cap index rose 3.0%, beating the Shanghai Composite, which gained 1.8%
Oil prices wobbled again as weak demand due to the virus and excess supply outweighed a record output cut by OPEC and its allies. U.S. crude recently rose 4.78% to $19.74 per barrel and Brent was at $26.52, up 0.15% on the day.
The Nairobi Securities Exchange was low on activity this week with a reduction of shares traded, affecting the general market turnover. Turnover for the week stood at Kes 1.6 Billion representing a 62.8% decline in turnover as compared to last week's turnover of Kes 4.3 Billion. The number of shares traded weekly on the exchange declined as well with 68.8 Million shares exchanging hands as compared to the 134 Million shares traded the previous week.
Wee on week, the NSE All Share Index closed at 139.69, which represented a 1-week gain of 2.88%, a 4-week gain of 5.89%, but an overall year-to-date loss of 16.06%. The NSE20 share was down 9.77 points to stand at 1958.07 while the NSE25 Share index added 117.19 points or 3.69% to stand at 3292.64. at the close of trading Thursday.
Shares in the banking sector dominated the week's activity with shares worth Kes.775M transacted an equivalent of 48.27% of the week's traded value. Safaricom was also a major feature this week, attributing 44.4% of the week's activity in shares worth Kes.713M.
The Derivatives Market of the NSE closed the week with 1 contract worth Kes.14,000 transacted. The E.A Breweries contract expiring in 18th June 2020 had 1 contract valued at Kes.14,000 transacted. This was a decline in activity from the  6 contracts worth Kes.179,000 transacted the previous week.
Secondary trading on the Bond market saw reduced activity this week with bonds worth Kes.6.67Bn transacted compared to Kes.8.4Bn registered the previous week.