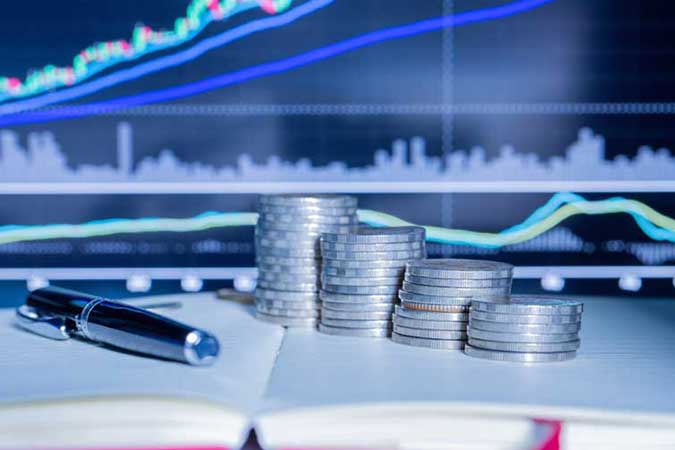 Morning Note: Bear Roams The NSE, Global Markets.
Good morning, here's a rundown of top economic news you need to know.
The NSE had one of its worst sell offs this year yesterday when most stocks plunged to touch their assumed resistance levels.The market sell-off suggests that foreign investors are offloading their positive bets on stocks as the spread of the corona virus intensifies outside mainland China. This means Investors who had been expecting a quick recovery on the release of financials soon will have to "drastically" change their investment strategies 
There's a likelihood of a continuation of yesterday's sell off as the stocks look to settle on a new floor. 
1. Kenya Power, E.A Portland Cement released their results yesterday, despite their massive losses, this has brought hope to investors who are waiting on KenGen to release their results. The results were delayed by a delay in appointment of the country's Auditor General who signs off the audited results of all government listed companies. 
2. Kenya Airways [NSE:KQ] – An update done by U.K advisory and consultancy firm that rates global airlines through their on-time arrivals, departures, average delay in minutes per flight and those that operate within scheduled time, Cirium has ranked Kenya's national carrier at the bottom of East African airliners. 
KQ had an average of 47 minutes in delays for its over 54,061 flights it operated last year, a slight improvement of its 50 minutes in 2018.
3. Global Rating's Firm Moody has faulted Kenya's debt management strategies. In a statement, Moody's is unconvinced the government will be able to follow through its medium-term debt management strategy 2019 that has outlined a shift from expensive commercial loans to concessional borrowing on the external front.
The government debt strategy sees gross external debt financing 38 percent and 62 percent gross domestic financing as the best option. On the external debt, concessional is proposed at 26 percent, semi-concessional eight percent and commercial four percent.
In Global News today:
Asian stocks and Wall Street futures fell after US health authorities confirmed the first likely case of human-to-human transmission of the deadly coronavirus on American soil, prompting fresh fears over the epidemic's spread. In early trading in the region on Thursday, Japan's benchmark Topix dropped 1.7 per cent, extending the index's losing streak to four days.
In Asia, stock markets fell despite traders pointing to what they described as possible buying by government institutions in an attempt to boost markets.
On Wednesday Japan's Nikkei 225 closed 0.8 per cent lower after falling as much as 2.1 per cent through a key technical line in morning trading. China's CSI 300 finished the day down 1.4 per cent after whipsawing between gains and losses, pushing the benchmark into the red for 2020.
Oil prices have been hit by concerns over the virus's impact on economic growth. On Wednesday the US oil benchmark West Texas Intermediate fell below $50 a barrel, hitting its lowest level since January 2019. Brent crude declined 1 per cent to $54 a barrel
In Brief:
Global Stocks.
~ Futures on the S&P 500 were down 0.8% as of 10:27 a.m. in Tokyo. The index dropped 0.4% on Wednesday.
~ Hong Kong's Hang Seng fell 0.6%.
~ The Shanghai Composite rose 0.2%.
~ Australia's S&P/ASX 200 Index declined 0.7%.
~ South Korea's Kospi Index lost 0.4%.
Currencies
~ The yen added 0.1% to 110.33 per dollar.
~ The offshore yuan was flat at 7.0243 per dollar.
~ The euro climbed 0.2% to $1.0986.
Bonds
~ The yield on 10-year Treasuries declined two basis points to 1.32%.
~ Australia's 10-year yield slid about three basis points to 0.89%.
Commodities
~ West Texas Intermediate crude was at $48.07 a barrel, down 1.4%.
~ Gold was up 0.4% to $1,647.07 an ounce.