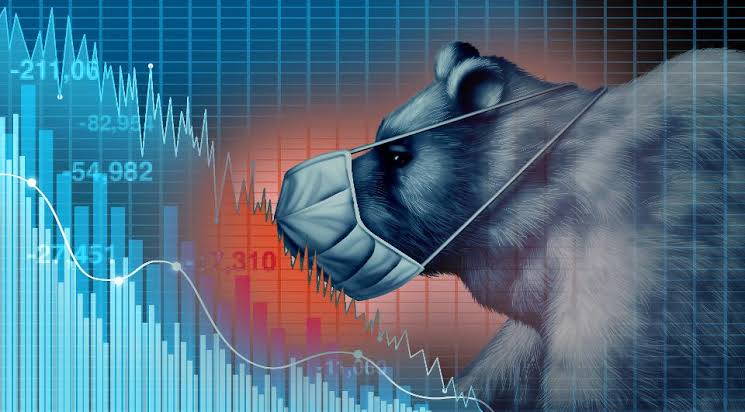 Morning Note: Bear & Virus Work together, devour a Decade Long Bull.
The first quarter of the year and the market is taking one of the greatest hit of all time. Bringing the reminiscence of the 1987 and the 2008 crash.
Global markets started their week with a continued sell off, one of their worst in recent times. The sell off continued even with Central Banks across the world taking the last shots of amo to save the global economy which is now evident is in a financial crisis. All financial assets have taken a hit, from presumed safe haven assets, precious metals, currencies, oil and even the touted much bitcoin has shaved off gains.
In Nairobi, the conditions are not any different, the NSE20 share index, often seen as a benchmark mix for liquidity and market activity is just 57 basis points away from sliding below the 2,000 basis points. The NSE20 share index closed the day at 2057.96. With the Corona Virus that's spreading like wildfire across the globe, analysts at Goldman Sachs yesterday said every country where the COVID-19 virus has been reported will be hit hard.
For now, all eyes remain on the Central Bank of Kenya (CBK) which is set to hold its monetary policy meeting on Monday at a time the economy is facing headwinds from the coronavirus pandemic. In a meeting yesterday, the CBK governor and mobile telecommunications giant Safaricom announced they will support the directive of cashless payment by reducing mobile money transactions.
S&P 500 and Nasdaq futures reached their limit-up. The S&P 500 Index sank 12% Monday, erasing its gain for 2019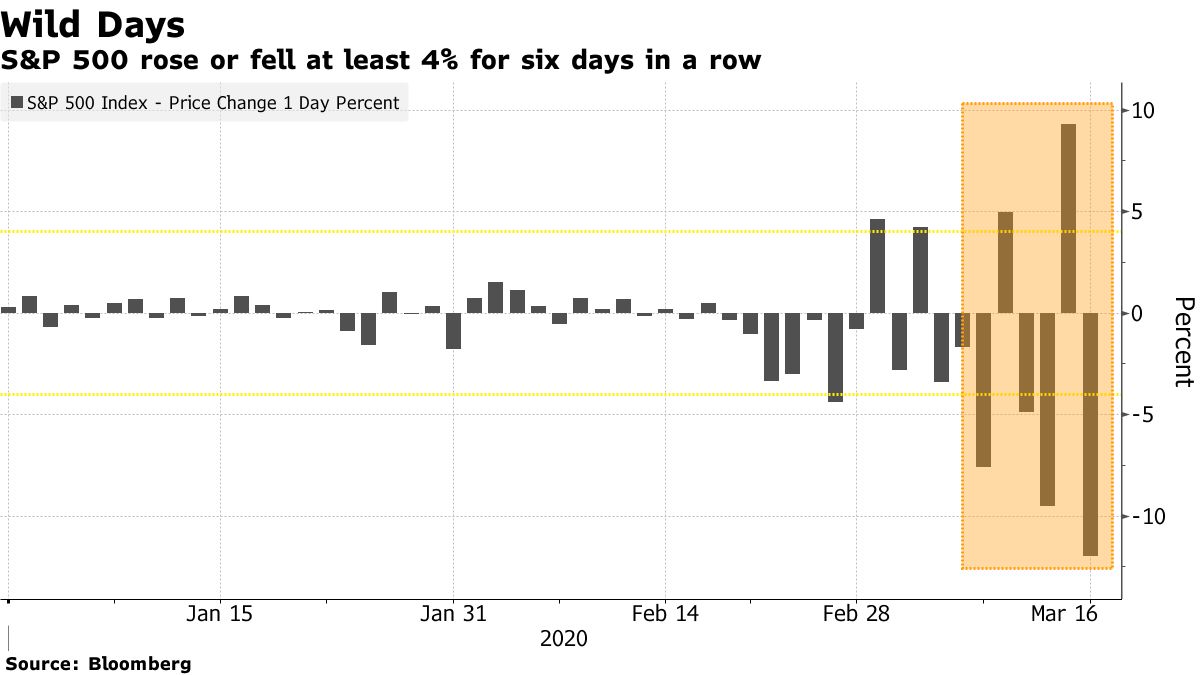 Here's a rundown of financial markets across the globe today:
Stocks
Topix Index was up 2.5% as of 10:30 a.m. in Tokyo.
S&P 500 futures were up 3.9% after the index plummeted 12% Monday.
Kospi Index was little changed.
Australia's S&P/ASX 200 rose 4.1%.
Hong Kong's Hang Seng Index rose 1.1%.
Shanghai Composite Index was up 1%.
Currencies
The yen fell 1.1% to 106.99 per dollar after strengthening 1.7%.
The offshore yuan rose 0.2% to 6.9987 per dollar.
The euro fell 0.1% to $1.1167.
Bonds
The yield on 10-year Treasuries rose 8 basis points to 0.80% after declining 24 basis points Monday.
Australia's 10-year bond yield rose 12 basis points to 1.03%.
Commodities
West Texas Intermediate crude rose 4.7% to $30.04 a barrel after sliding 9.6%.
Gold dipped 0.5% to $1,507.30 an ounce.