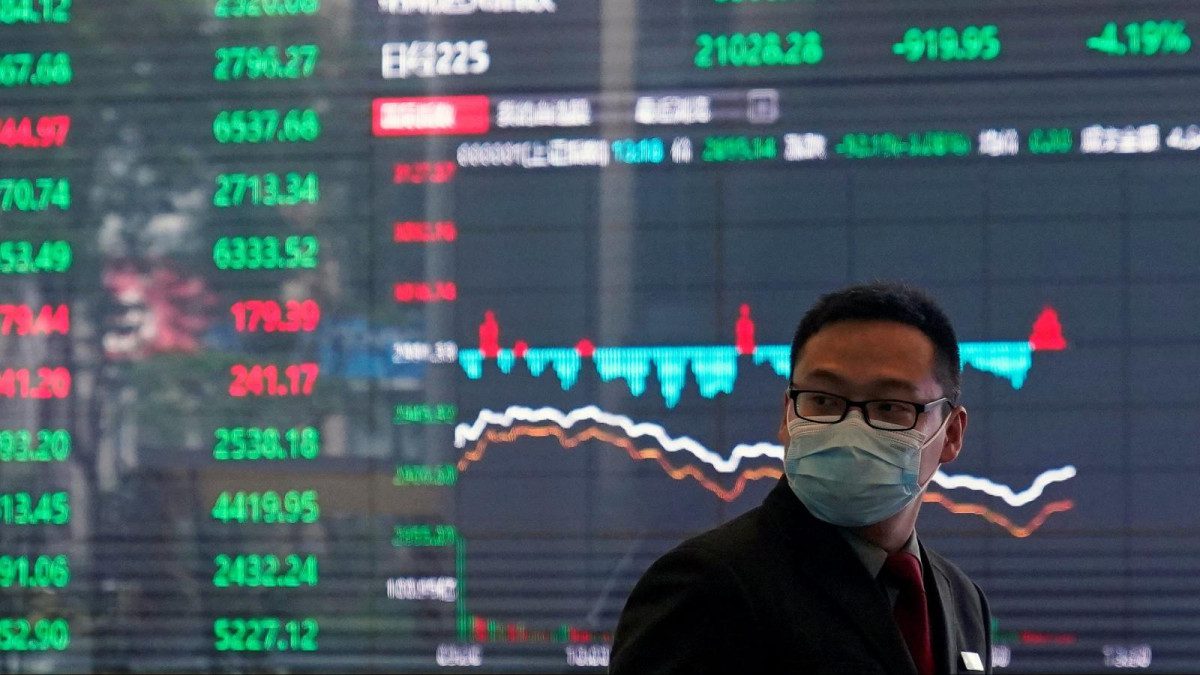 Morning Note: Brace for Impact
Analysts are warning that we are yet to see the worst of the current coronavirus pandemic on global financial markets. This week, markets brace for more volatility as global economies take a direct hit with governments across Europe opting for a lock-down. The global coronavirus outbreak continues to spread rapidly across the world, with the number of infected now over 300,000 and more than 13,000 lives lost, according to data from the World Health Organization.
Stocks in Asia Pacific opened the week with sharp drops early Monday morning as trade as fears over the economic impact of the global coronavirus outbreak continue to weigh heavily on investor sentiment.
In India, the Nifty 50 dropped 9.09% while the Straits Times Index in Singapore plunged 7.3%. Over in Australia, the S&P/ASX 200 fell 5.61% as the sectors largely declined. South Korea stocks also saw substantial declines, with the Kospi falling 3.98%. Hong Kong's Hang Seng index dropped 3.75%. Mainland Chinese stocks were also lower, with the Shanghai composite down 1.6% while the Shenzhen composite shed 1.927%. The Shenzhen component also dropped 2.26%. The Nikkei 225 in Japan bucked the overall trend regionally as it jumped 1.62%, while the Topix index edged 0.15% higher.
Overall, the MSCI Asia ex-Japan index fell 4.51%.
The Nairobi Securities Exchange opens the day with a new wave of uncertainties following a rise in Kenya's confirmed cases of the corona virus. Yesterday, the country's health minister indicated a rise and also confirmed possible rise in infections in the country as they move to trace and quarantine those who had been contacted by the confirmed patients who were already in isolation. The unease wave of uncertainties increasing despite central bank of Kenya indirectly injecting 7.4 Billion to the economy. The global stimuli by central bankers seem not to woe markets.
Equity group could face a lower side of the hammer as it has received the green light to acquire Sh10.9 billion ($105 million) controlling stake in top bank in the Democratic Republic of Congo, in a deal that will deepen its influence in the populous Central Africa country.The clearance paves the way for Equity to finalise the transaction that will see it get 66.53 percent stake in Banque Commerciale du Congo (BCDC) that has 29 branches. The stake is currently held by George Arthur Forrest family, one of the wealthiest families in DRC and Equity had approached it last year.
Here's a note of how markets opened across Asia:
Stocks
Futures on the S&P 500 Index dropped 3.7% as of 12:50 p.m. in Tokyo. The gauge dropped 4.3% on Friday.
Topix index added 0.3%.
Australia's S&P/ASX 200 Index tumbled 5.2%.
Kospi index declined 3.7%.
Hang Seng Index lost 3.5%.
Shanghai Composite Index slid 1.6%.
MSCI Asia Pacific Index rose 2.5%.
Euro Stoxx 50 contracts were down 6.1%.
Currencies
The yen rose 0.6% to 110.27 per dollar.
The offshore yuan was at 7.1232 per dollar, little changed.
The kiwi declined 1.3% to 56.27 U.S. cents.
The euro rose 0.3% to $1.0715.
Bonds
The yield on 10-year Treasuries fell 3 basis points to 0.81% after plunging 29 basis points on Friday.
New Zealand's 10-year yield tumbled about 50 basis points to 0.97%.
The yield on 10-year Australian notes lost 17 basis points to 0.97%.
Commodities
West Texas Intermediate crude added 0.7% to $22.79 a barrel, while Brent sank 2.6% to $26.29.
Gold slid 0.5% to $1,491.80 an ounce.