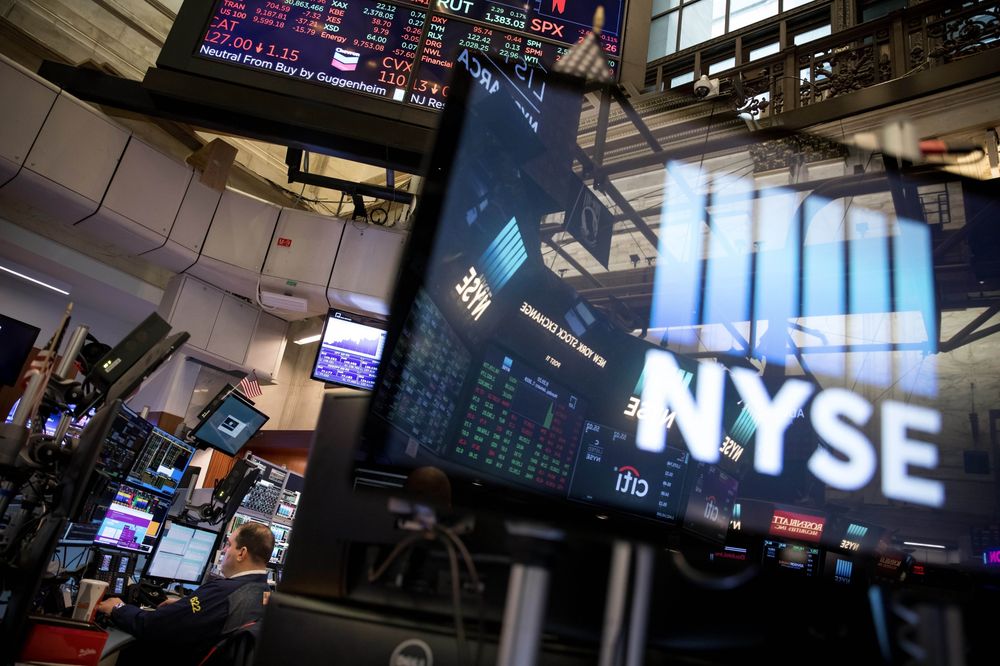 Morning Note: The New Low.
The stock market started the week roughly in-spite central bankers across the world taking various measures to curb the imminent collapse of the global markets. At open, we saw the U.S Futures market hit the day's limit within the first 30 minutes of Trading. The markets continue to hold volatility and will likely get another thrashing as the United Kingdom goes into a lock-down. For now, investors remain skeptical of any optimism in the market, at least until there are signed of slowed global growth on the rate of infection of the Corona Virus.
The Nairobi Securities Exchange index hit below the 2000 basis point mark for the first time since 2001! This likewise affected the market capitalization, dropping to 1.94 trillion. The market remains with a potential downside; there little room for price decline, but in terms of expecting things to go up, it's still a little to early at this point. As trading starts today, investors expect increased sell offs mostly in the banks.
The Scary part of this crisis is that it's a health issue, limiting people from working, meaning it directly hits on those who are expected to drive economic growth, this is something the global economy wasn't prepared for.
During these time, long term investors could starts buying into the market with a of 3-5 years view of the market.The bear run may last but a bull will emerge at the long run. Rather buy the dip than buy the climb. Counters to keep your eye on, the tier one banks, Equity Bank, KCB, Standard Chartered and the listed teleco, Safaricom. Long term investors have one opportunity to get into the market, these opportunities don't come so often.
Japan's share benchmark Nikkei climbed nearly 7 per cent to its highest level in 1-1/2 weeks on Tuesday, outperforming regional peers, supported by hopes of buying by the Bank of Japan (BOJ) and public pension funds. The Nikkei average gained 6.7 per cent to 18,026.73, its highest since March 13, by the midday break. If sustained until the close, it would be the biggest daily rise for the Nikkei since November 2016.
U.S S&P 500 stock futures last traded 3.5 per cent higher and MSCI's broadest index of Asia-Pacific shares outside Japan advanced 4.3 per cent as the Federal Reserve's promise of bottomless dollar funding eased strains in financial markets. In addition to the Fed's unlimited QE, hopes of stock buying by the BOJ, public pension funds and buyback by listed companies supported the Tokyo market, analysts said.
Here's a brief of what's moving markets today:
Stocks
S&P 500 futures rose 3.5% as of 12:15 p.m. in Tokyo. The S&P 500 Index fell 2.9% as of 4 p.m. in New York; the Dow Jones
Industrial Average lost 3%.
Topix index rose 2.7%.
Australia's S&P/ASX 200 Index rose 2.3%.
Hong Kong's Hang Seng Index rose 3.4%
Shanghai Composite gained 1.5%.
MSCI Asia Pacific Index jumped 4.1%.
Currencies
The yen rose 0.8% to 110.37 per dollar.
The euro gained 0.8% to $1.0812.
The British pound gained 0.8% to $1.1637.
China's offshore yuan was at 7.0961 per dollar, up 0.4%.
Bonds
The yield on 10-year Treasuries rose about three basis points to 0.81%.
Australia's 10-year bond yield fell about two basis points to 0.89%.
Commodities
West Texas Intermediate crude rose 3.9% to $24.26 a barrel.
Gold climbed 1.3% to $1,573.84 an ounce.