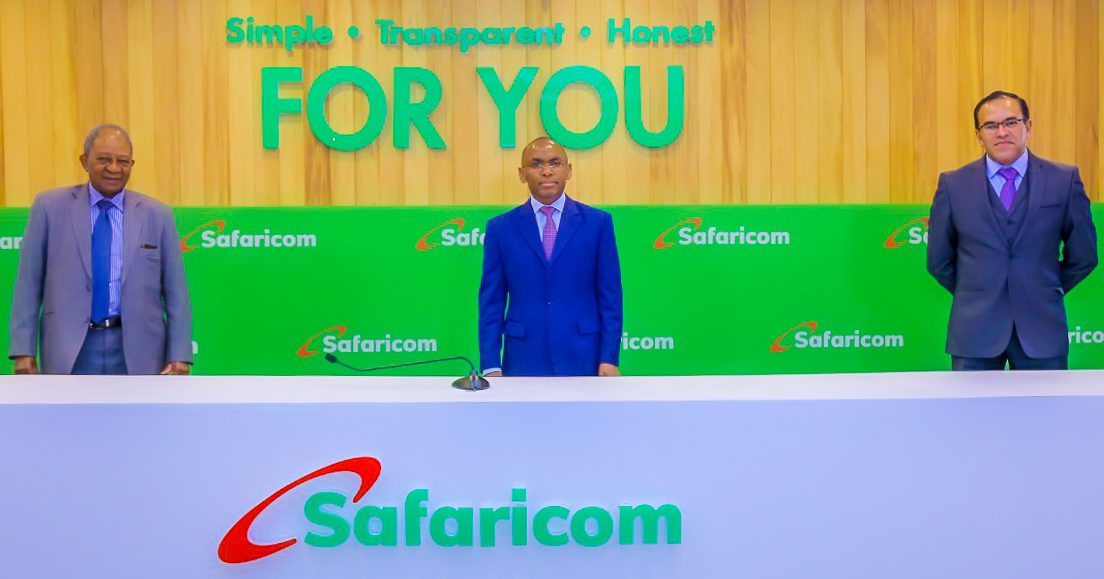 Safaricom Profit Up 19.5% to Kes 74.7 billion backed by M-Pesa, Data Growth
Safaricom has posted a Kes 74.7 billion net profit for the year ending March 31, 2020 representing a 19.5 percent growth in earnings from 2019.
The new record profit by the telco operator is largely attributable to growth from M-Pesa and data with the respective streams rising by 12.6 percent and 12.1 percent to stand at Kes.84.4 billion and Kes 40.7 billion respectively.
The growth in M-Pesa revenues is in spite of the income head taking a hit of Kes 1.9 billion from the withdrawal of revenues from betting in late 2019.
Service Revenue in the year grew 4.8% to Kes 251.22bn as at 31 March 2020 from Kes 239.77bn driven by sustained customer growth, mobile data growth returning to double digit along with sustained M-PESA and fixed data growth. The growth was partially offset by COVID-19 response and a contraction of betting industry. On an underlying basis Service Revenue increased 5.9%. Customers in the year increased 12.2% to 35.6mn as at 31 March 2020.
M-PESA one month active customers increased 10.0% to 24.9mn while mobile data one month active chargeable customers increased 10.2% YoY to 19.6mn. Capital expenditure in the network for the year ended 31 March 2020 stood at Kes 36.10bn. To finance this expansion, the company levered its statement of financial position and continues to invest a significant portion of internally generated cash.
Former Safaricom Chief Executive Officer Michael Joseph has attributed the performance to the company's recapture of its customers' needs which saw the firm in part simplify its voice and data offers in October.
"My primary aim on my second stint was to regain the trust of our customers and timely deliver the needs. The results presented mirror this," he said.
Voice and message revenues continued to fall to reflect on continued pressure on the two traditional streams from new communication streams with earnings from the two declining by 1.4 percent and 12.3 percent to Kes 94.5 billion and Kes 17.2 billion.
Safaricom however continued to find efficiency in costs as total operating costs fell for the first time by 4.9 percent to Kes 47.6 billion.
The growth was driven by higher revenue from its internet provision business and its financial services business, M-Pesa, as well as its first ever drop in operating expenses, said Sateesh Kamath, the company's chief financial officer
Earnings before interest and tax (EBIT) rose beyond the Kes 100 billion mark to stand at Kes 101.5 billion from Kes 89 billion last year.
The firm has suspended giving a guidance on its next earnings owing to ongoing uncertainties brought about by the Covid-19 pandemic.
Safaricom however says it will focus on growing more uses for its mobile money services along with deepening its penetration of data as internet usage registers a spike from mass usage during the pandemic.
"Covid-19 has brought technology at the forefront. This present an opportunity for us to leverage on the shift," said Safaricom's new CEO Peter Ndegwa.
Safaricom's board has recommended a Kes 1.40 dividend pay out to shareholders up from Kes 1.25 last year from an earnings per share (EPS) of Kes 1.84.