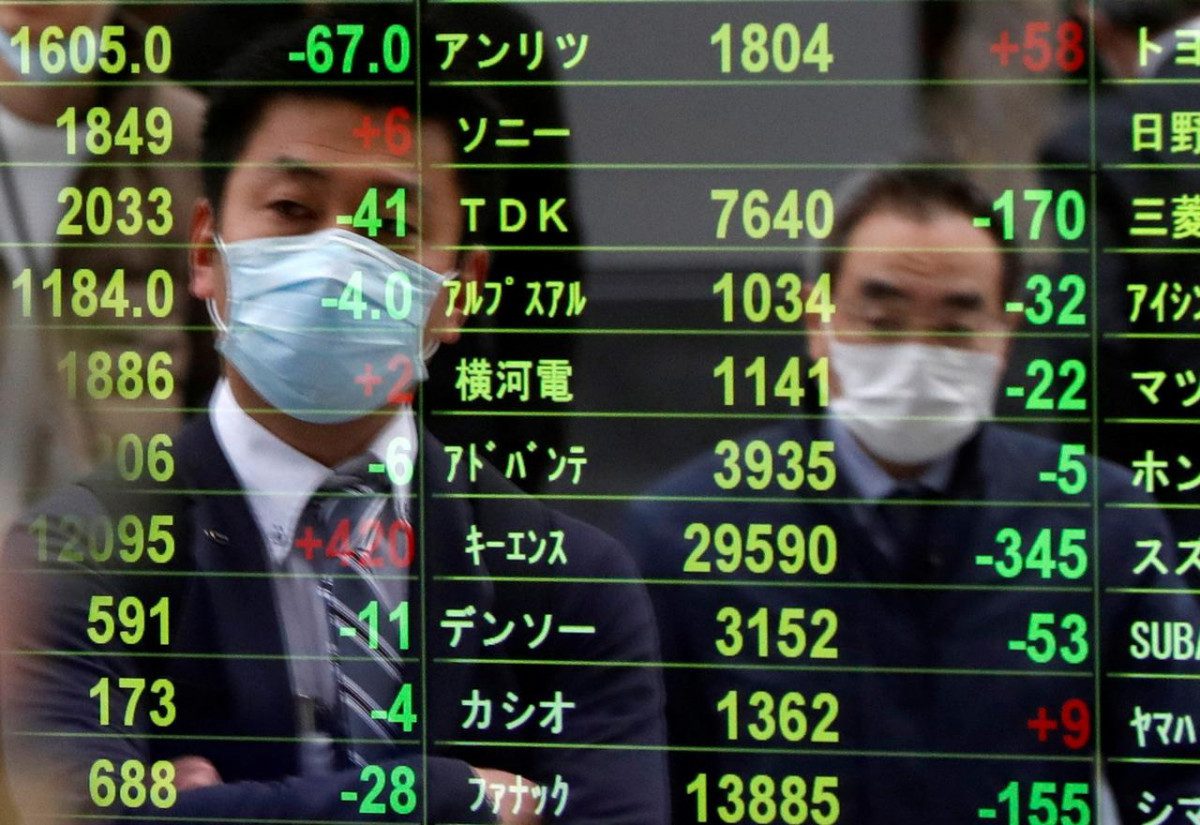 Asian Markets Mixed as WHO Warns Possible Rise on Coronavirus Deaths
Stocks in Asia Pacific traded mixed on Wednesday morning as concerns surrounding the coronavirus pandemic continue to linger.
Mainland Chinese stocks were higher in morning trade, with the Shanghai composite up about 0.74% while the Shenzhen component rose 0.85%. Hong Kong's Hang Seng index also added 0.34%.
In Japan, the Nikkei 225 dipped 0.63% while the Topix index was fractionally higher. Over in South Korea, the Kospi was about 0.48% lower.
Meanwhile, the S&P/ASX 200 in Australia slipped 1.3%.
Overall, the MSCI Asia ex-Japan index traded 0.23% higher.
A World Health Organization official said Tuesday that it shouldn't "be a surprise" if coronavirus deaths start to rise again. Reported Covid-19 cases globally accelerated in June while the death toll has been falling. WHO officials warn that that there's a lag between rising cases and increasing deaths. It takes weeks after contracting the virus to fall seriously ill and potentially die from the coronavirus.
Cases have recently spiked stateside with Texas reporting more than 10,000 additional Covid-19 cases Tuesday — a record-breaking daily surge. In Asia Pacific, a recent uptick in cases in parts of Australia has prompted officials in Victoria state to impose stay-at-home restrictions in areas such as metropolitan Melbourne for six weeks.
Overnight on Wall Street, the S&P 500 slid 1.1% to finish its trading day at 3,145.32 while the Nasdaq Composite closed 0.9% lower at 10,343.89. The Dow Jones Industrial Average dropped 396.85 points, or 1.5%, to end its trading day at 25,890.18. Both the Nasdaq and S&P 500 snapped five-day winning streaks. The Dow posted its first decline in three sessions.
The U.S. dollar index, which tracks the greenback against a basket of its peers, was at 96.942 after seeing an earlier low of 96.916.
The Japanese yen traded at 107.62 per dollar after after seesawing between levels below 107.4 and above 107.7 against the greenback yesterday. The Australian dollar changed hands at $0.6943 after touching levels around $0.693 yesterday.
Oil prices were little changed in the morning of Asian trading hours, with international benchmark Brent crude futures at $42.95 per barrel, while U.S. crude futures stood at $40.48 per barrel.