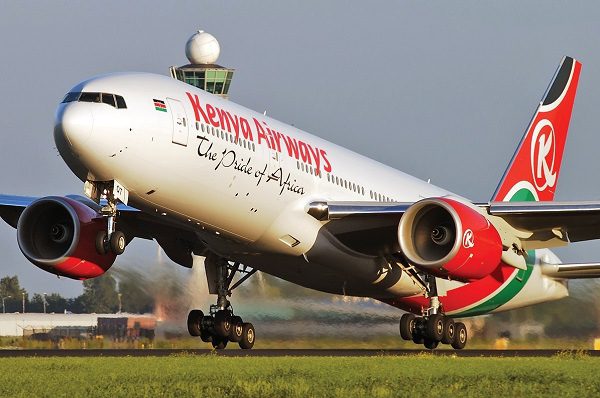 Kenya Airways Loss Widens 71% to Kes 12.9 Billion
Kenya Airways has sunk into further losses, posting a 71 percent rise in net loss to Kes 12.98 billion for the year ended December 2019, as compared to Kes 7.558 billion losses posted a year earlier.
KQ has attributed the poor performance to the adoption of IFRS 16, a new lease accounting standard that was effected in January last year on a modified retrospective basis.
The company, through a statement on Tuesday said the company's total revenue grew 12.4 percent to Kes 128 billion last year down from Kes 114 billion in 2018.
"The growth was due to improved passenger, cargo, ancillaries, and other revenue streams, mainly due to expansion of the Kenya Airways network," KQ Chairman Michael Joseph.
Last year, Kenya Airways launched new routes to Geneva (Switzerland), Rome (Italy), and Malindi, leading to a 6.7 percent rise in the number of passengers to 5.1 million travelers. Consequently, passenger revenue rose by 8.9 percent.
On the other hand, cargo tonnage increased from 64,238 tons to 68,264 tons, representing a 6.3 percent growth. Operating costs surged 12.4 percent to Kes 129.1 billion from Kes114.8 billion.
Capacity deployed in Available Seat Kilometres (ASKs) increased by 15 percent however, the Cabin factor registered a minimal decline of 0.6 points to 77 percent. Cargo tonnage increased by 6.3 percent from 64,238 tonnes to 68,264 tonnes.
KQ's financial woes are expected to dip further due to the effects of the Covid-19 pandemic on the global economy. The airline grounded its entire fleet two months ago after the government banned international flights as part of the measures to contain the spread of the corona virus in Kenya.