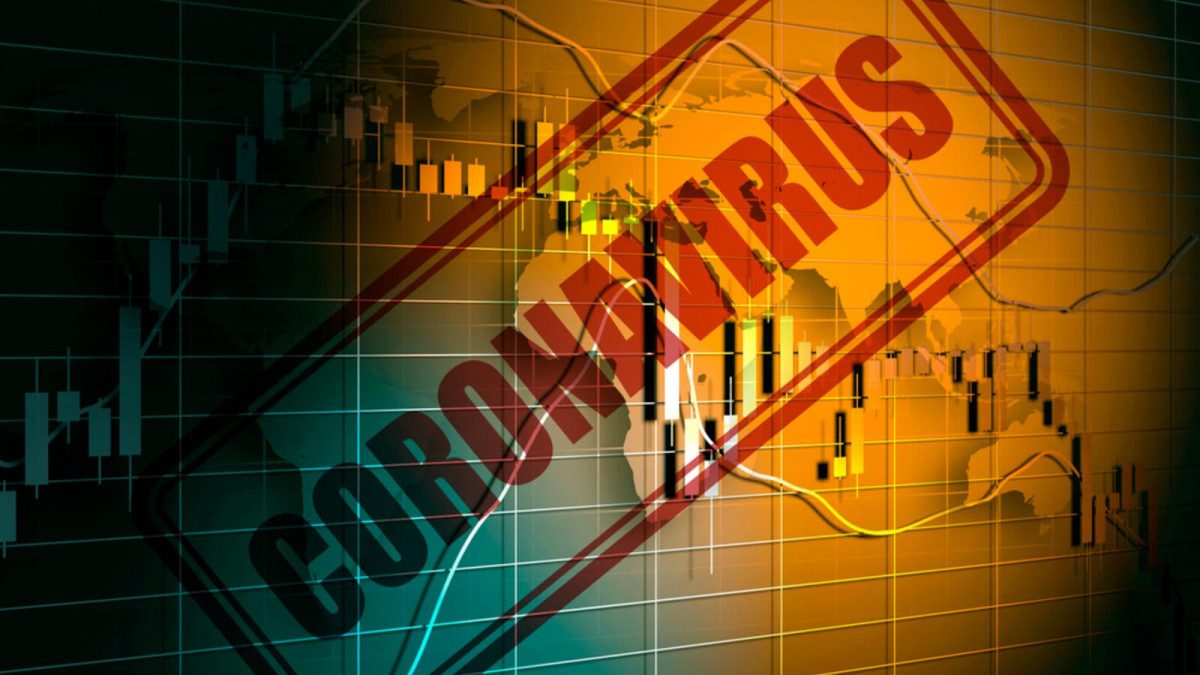 The Trading Room: Weekly Market Review – Week 9, 2020
Fears of a sustained global economic impact as the coronavirus rapidly spreads beyond China have sent investors scrambling to find safety with stock markets experiencing their largest weekly drop in a decade on increasing concerns that the coronavirus outbreak will turn into a global pandemic. While the rate of new cases slowed in China, the headlines that the virus is spreading at an increased rate outside China. This caused almost every single stock index in the world has spiralled lower but developed markets have borne the brunt. Winners of the week were high-grade government bonds that benefited from the safety bid and rate cut expectations.
The outbreak has triggered the biggest weekly stock market rout since the 2008 financial crisis, wiping $6 trillion off global equities.
| INDEX | CLOSE | WEEK | YTD |
| --- | --- | --- | --- |
| Dow Jones Industrial Average | 25,410 | -12.4% | -11.0% |
| S&P 500 Index | 2,954 | -11.5% | -8.6% |
| NSE20 | 2337.03 | -6.48 | -11.96 |
| MSCI EAFE* | 1,868 | -6.8% | -8.3% |
| 10-yr U.S reasury Yield | 1.14% | -0.3% | -0.8% |
| Oil ($/bbl) | $45.06 | -15.6% | -26.2% |
| Bonds | $116.29 | 1.2% | 2.9% |
The growing coronavirus concerns have not left the NSE out as the local bourse's all share index shaved-off 9.78 points lower or 6.18% to settle at 148.60 implying a bear run which has come at an inappropriate time, when most of the listed companies are expected to release their financials and investors were planning on starting a profit taking position on the market.
The Kenya Shilling strengthened against major international and regional currencies during the week ending February 27, supported by inflows from the tea sector. It exchanged at KSh 100.93 per US Dollar on February 27, compared to KSh 101.25 the previous week.
The Nairobi Securities Exchange had one of it's worst weeks, the rise in economic temperatures caused a decline in price of bluechip stocks despite a moderate rise in trading volume & turnover throughout the trading week as compared to last week. Safaricom continued to dominate market activity,with 51M shares valued at Kes.1.45Bn changing hands at between Kes.27.75 and Kes.30.00; representing 49.63% of the week's traded value.
The weekly turnover of the NSE rose due to the increased sell-offs with 90M shares valued at Kes.2.9Bn, this was a 87M shares valued at Kes.2.48 Bn transacted the previous week.
The NSE 20 share index shaved-off 161.91 points a 6.48% to settle at 2337.03.
All Share Index (NASI) ended the week 9.78 points lower; a 6.18% to settle at 148.60.
The NSE 25 Share index dropped 254.72 points; a 6.50% to stand at 3662.74
FTSE NSE Kenya 25 Index shed 16.17 points; a 7.41% decline to close at 201.96
The Derivatives Market of the Nairobi Securities Exchange [NEXT] closed the week with a total of 47 contracts worth Kes.2.6M transacted. The KCB contract expiring in 19th March 2020 had 24 contracts valued at Kes.1.1M transacted. This was a considerable boost for the derivatives market from the 5 contracts worth Kes.878,000 transacted the previous week.
The secondary Bond market at the Nairobi securities exchange registered a rise in activity week on week, with a of 41.6% rise in activity on bonds worth Kes.16Bn Billion transacted compared to Kes.11.3 Billion registered the previous week.